WHILE YOU WAIT FOR US TO GO LIVE…ABOVE IS A"FLASH BACK" OF LAST YEARS PARTY!  OUR LIVE STREAM WILL START AT 6:00PM EST & WE WILL BE INTERVIEWING EX-HOUSEGUEST, TAKING YOUR QUESTIONS LIVE, & DOING PRIZE GIVEAWAYS (SWAGG, FREE FEED SUBSCRIPTIONS & MORE) ALL NIGHT LONG… FOR FANS, BY FANS & WITH FANS!
IF YOU HAVE ANY QUESTIONS FOR US OR THE BIG BROTHER PLAYERS WE ARE INTERVIEWING TWEET US THEM WITH #YRRLive (you can do it right from the box in the side bar to the right).  AND REMEMBER IF YOU LOVE BIG BROTHER & HAVEN'T HEARD EVERYTHING WE ARE DOING THIS SEASON YOU MUST

CLICK HERE

 BECAUSE YOU WONT BELIEVE IT!  YOU CAN ALSO CHECK OUT ALL OUR PRESEASON BB16 CONTENT BELOW & IF YOU HAVEN'T GOTTEN YOUR LIVE FEEDS YET PURCHASING THEM THROUGH OUR WEBSITE (CLICK ANY BANNER) WE'D BE GREATFUL!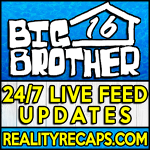 We also have a BRAND NEW TWITTER ACCOUNT which we will be using solely for our Live Feed updates.  Its a great way for you to find out what is going down as it happens 24/7 on the live feeds!  We wanted to keep it separate from our MAIN TWITTER ACCOUNT which covers all our shows because we love you and don't want to fill up your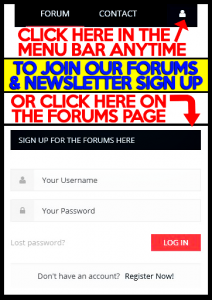 timelines!  Plus we will be posting news, gossip and spoilers there about BB16 exclusively too and we don't like to spoil on our main twitter account.  Now while twitter is a great way to get your 140 character live feed updates sometimes you just need more details!  Which is why we suggest you also join our forums!  This way you can get info like the exact cameras and flashback times for the updates we are giving you, plus interact with other fans!  You can also get special prizes and all the latest info by subscribing to our monthly newsletter (WE WONT SPAM YOU) when you sign up for our forums.  Its easy and free (just two simple steps) by clicking the little man all the way on the right of the menu bar (or in the sidebar on our forums page).  Just make sure you click to subscribe to newsletter when signing up for the forums!  Of course can do all of this for you because of your generous support.
PRE-SEASON BIG BROTHER CONTENT
As many of you know I have always wanted to raise awareness for mental illness.  This show is the first of many…
Read More