BELOW IS THE PLAYLIST FOR OUR CIRCLE SHOWS!  YOU CAN WATCH THEM LIVE (& BE PART OF THE SHOW) DAILY ON TVCO!  JUST CLICK HERE & FAN US TO WATCH LIVE!
The Circle is a Netflix reality tv show that you didn't know you needed.  Nicole from Big Brother 21 and I are covering it for you!  If you missed a live show you can watch them back above.   But make sure you BECOME A FAN on TVCO so you can watch these shows live!  Still want more?  Then become a Patreon for EXCLUSIVE content, giveaways, access to reality stars and become a member of the private Patreon group! !
WAIT!  Before you go… please comment below and let us know what you think! Did you like this season, our shows, the cast, the finale?  Weigh in below!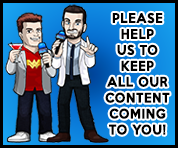 In order to help support us in our coverage of Survivor this season please consider: becoming a Patreon, making a pay pal donation.  Of course we get it, money can be tight… so if you'd like to help us for free then be sure to subscribe to our shows in YouTube, iTunes, YouNow, and thumbs up and give us a nice review (we want to win a podcast award this year). Also following us on your favorite social media site (by clicking the icons in the side bar) and then sharing our content there is also a great way to help as well! We can't thank you enough for enjoying our shows these last 8 years, hopefully with your support we can continue to do them for the rest of the year.  You could also see what specific help we need by checking out our HELP US page HERE!  We can't thank you enough for all your support!  We love you all!  
You should also follow our MAIN TWITTER ACCOUNT which we use wo fill you in on all the info you need to know right away!  We will be posting news, gossip and spoilers there exclusively too!  Now while twitter is a great way to get your 140 character live feed updates sometimes you just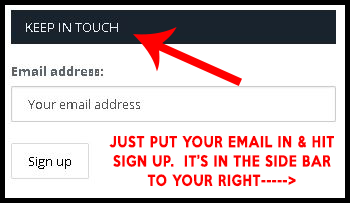 need more details!  Which is why we suggest you also join our news letter!  This way you can get info like the exact cameras and flashback times for the updates we are giving you, plus interact with other fans!  You can also get special prizes and all the latest info by subscribing to our monthly newsletter (WE WON'T SPAM YOU).   Thank you for all the support!