Listen the show right here, or download it from iTunes or Sticher from our PODCAST page.
Hey  Big Brother 16 fans!   We are LIVE with Christine and Tim Brecht from Big Brother 16!  You may love her, you may hate her, or just love to hate her… but I promise you'll LOVE this show!  We get to the bottom of a lot of what you all have been dying to know.  Now,  in order to keep providing you all with our usual content (and more) we aren't going to be editing our shows for the rest of the year.   I bought a house and its hard to rebuilt it, do my real job, and this for all of you.  We will still be doing blogs, live shows, live tweeting, podcasts, power rankings, cast interviews and streaming live events so do you worry!  Actually were covering 6 new shows and working with 2 new networks… we have so much coming up for you all (more details below).  Then by the end of the year I should be all settled into the new house and things will be back on track (edited shows and all).
Want more of your favorite reality stars to take your questions live?  Then share our shows and subscribe on social media.  Leave us a nice review in iTunes or comment on the site and SUBSCRIBE YouTube.   Or if any of the ads around this site interest you, then check them out too.  But, I mean it when I say we do this cause we love it and interacting with all of you.  We don't do it to make money or get gifts.  For those of you who are insisting… hold that thought until we do a fundraiser for Reality Rally, or need to travel some where again to bring you a free live stream.  Anything you all graciously donate to us during the year doesn't go into our pockets it goes right into providing new content for you.  From live streaming of the Reality Rally or Big Brother Premiere party or even the Amazing Race Finale party interviews.   We love getting to bring fans closer to the reality stars they love and we won't ever charge you to watch or participate.
So thank you, thank you, thank you for loving what we do.  We hope you are enjoying our Big Brother,  Bravo,  Utopia,  The Quest,  Bachelor  and soon Survivor and Amazing Race blogs, podcasts, cast interview and shows.  We have so much more planned to end the year that you will be blown away.  From live shows with the #BB16 jury, to Survior and TAR exit interviews, Bravo Housewives audio blogs and more I can't even tell you yet…  We will also be having a Halloween and Christmas/Holiday extravaganza show(s) too and even a huge award show/roast at the end of the year.  There is so much coming up and we are so excited to share it all with you.
We also have a BRAND NEW TWITTER ACCOUNT which we will be using solely for Utopia coverage.  It's a great way for you to find out what is going down as it happens 24/7 on their live feeds!  We wanted to keep it separate from our MAIN TWITTER ACCOUNT which covers all our shows because we love you and don't want to fill up your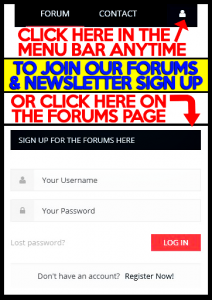 timelines!  Plus we will be posting news, gossip and spoilers there about Utopia exclusively too and we don't like to spoil on our main twitter account.  Now while twitter is a great way to get your 140 character live feed updates sometimes you just need more details!  Which is why we suggest you also subscribe to our monthly newsletter and join our website  (WE WONT SPAM YOU) !    Its easy and free (just two simple steps) by  clicking the little man all the way on the right of the menu bar (or in the sidebar on our forums page).  Just make sure you click to subscribe to newsletter when signing up for the website (and our forums)!  Its a great way for you to be more involved with the YRR Community!