It's that time of year again! That's right, it's time for another crazy season of Hell's Kitchen! Gordon Ramsay is back with an all-new group of incompetent f#cking donkeys to yell obscenities at in an attempt to find the next winner of Hell's Kitchen, who will go on to become the head chef at BLT Steak in Las Vegas. The cast has been released on the official FOX website and I'm passing that info along to you all… along with some commentary of course.
First up, let's meet the women who will start out on the red team at the beginning.
KRISTIN BARONE
Age: 27
Line Cook from Chicago, IL
Signature Dish: Grilled Pork loin with apricot mango puree and fried Brussels sprouts with garlic aioli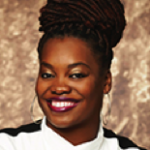 SHERKENNA BUGGS (love the name lol)
Age: 30
Personal Chef from Grand Junction, TN (which is not too terribly far from where yours truly lives… girl better not let me down!)
Signature Dish: Crab-stuffed blackened salmon and mushroom couscous
MEESE DAVIS
Age: 25
College Chef from Upper Darby, PA
Signature Dish: Pork loin chop with roasted sweet potato and grilled asparagus
JACKIE FUCHS (hmm… I wonder the correct pronunciation of that)
Age: 32
Line Cook from Jersey City, NJ
Signature Dish: Seared scallop with roasted corn and lemon salsa with bok choy and brown butter
DANNIE HARRISON (I'm gonna call her Raven, because… look at her hair. You know how chickens have that thing on top of their head? That's what that looks like.)
Age: 30
Line Cook from Philadelphia, PA
Signature Dish: Scallops and vermicelli with Thai curry sauce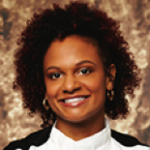 ARIEL MALONE
Age: 26
Country Club Chef from Hackensack, NJ
Signature Dish: Shashkouka (No clue what the hell that is, but it probably results in a case of the green apple splatters, so I would stay away from it.)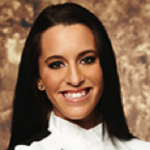 ASHLEY NICKELL
Age: 27
Chef de Cuisine from Orlando, FL
Signature Dish: Ostrich filet with blueberry sauce
MANDA PALOMINO
Age: 30
Sous Chef from Atlantic City, NJ
Signature Dish: Fried scallops with rustic corn salad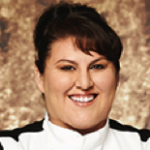 VANESSA SOLTERO
Age: 33
Airport Chef from Los Angeles, CA
Signature Dish: Eggplant involtini rolls with sausage ricotta stuffing and marinara sauce
Now, we meet the men who will begin on the blue team.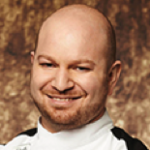 JARED BOBKIN
Age: 28
Line Cook from Oak Park, MI
Signature Dish: Halibut (Creative one, this guy is. No fancy sauces or elaborate side dishes. Just halibut.)
FRANK CALA
Age: 25
Marine Chef from Brooklyn, NY
Signature Dish: Penne ala vodka with grilled chicken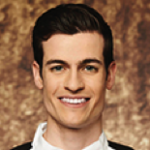 CHAD GELSO
Age: 25
Sous Chef from Philadelphia, PA
Signature Dish: Confit cabbage, Celeriac fondant, poached pear
EDDIE JASKOWIAK
Age: 27
Sous Chef from Philadelphia, PA (Sure are a lot of people from Philly this year)
Signature Dish: Hunters edge, Bambi tenderloin (Awww… not Bambi!)
HASSAN MUSSELMANI
Age: 24
Catering Executive Chef from Detroit, MI
Signature Dish: Pan-seared diver sea scallops with roasted sweet corn coulis, poblano coulis, Parmesan risotto and crispy capicola
MARK PARAS
Age: 27
Line Cook from Anaheim, CA
Signature Dish: Black mussels with chorizo in a tomato and fennel broth
ALAN PARKER
Age: 42
Sous Chef from Lancaster, PA
Signature Dish: Maple-glazed Arctic chair
JOE RICCI
Age: 31
Sous Chef from Philadelphia, PA (They really hit the casting jackpot this year in Philly)
Signature Dish: Veal braciole with creamy polenta and grilled broccoli rabe with Balsamic red wine reduction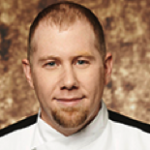 KEVIN RIDLON
Age: 29
Culinary Manager from Warwick, RI
Signature Dish: Chicken Caesar Piadina
Well, there you have it. The new cast of Hell's Kitchen. Hopefully none of them will burn down the kitchen or give the diners a case of the shits from their horrible cooking! Based on your first impressions, who do you think will be the first to go home? Let me know in the comments below! Tune in each Friday to hear Chef Ramsay hurl insults and shout all kinds of colorful names at the contestants that we may be able to use on people that piss us off! Follow me on Twitter @vince1187 and I will try to live tweet as often as I can!