Who's ready for Survivor: Cambodia? I am! But first… Before I get into the season 31 cast, we should talk about season 32, which has actually already been filmed – they filmed it before season 31, allegedly. And allegedly… One of our favorite people from Big Brother 16 will be gracing the rest of the cast with his presence next season. Can you guess who? I bet you can if you think real hard! Here's a hint: Beast Mode Cowboy. Yup! Caleb! I can't remember where I saw this, my friend shared the info and flipped through a bunch of screens on his iPad, but it seemed legit. Sooo our spring 2016 season of Survivor should be pretty fun to watch. I just hope Caleb learned how to make fire, as ALL future Survivors SHOULD… Seriously…
Let's get to it! First up in Survivor: Cambodia is Abi-Maria Gomes, Philippines. Abi drove me nuts during season 25, but I think she will handle her second chance playing a lot better than she did her first. I don't know why I think this way; I just have this feeling that she will play it more low key this time around. I'm also not surprised that she was voted into this cast since she was such a big personality.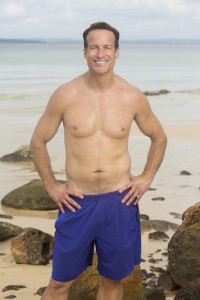 Next up, from Pearl Islands, Andrew Savage, aka "Savage", and oh man… It has been awhile since I've watched Pearl Islands, but I'm sure Savage will maintain his reputation as the all-around good, hard-working guy around camp. I'd be very surprised to see him do a 180 on us and play this season more like a villain, but you never know what a person's strategy will be when they've played once without winning.
Sans mom, Ceira Eastin from the first edition of Blood vs. Water will be battling it out on the island and I'm pretty excited to watch her play. Everyone can say what they want about Ceira; I think she played a good game her first time around and it will be interesting to see how long she lasts. I mean, the girl DID vote her mom out of the game so everyone knows what lengths she's willing to go to win.
Our next player is a total blast from the past. From season two, the Australian Outback, Jeff Varner has been given a second chance to play the game. I've been rewatching his season and oh boy! If Australia Jeff is in Cambodia, we'll be in for a good show, but who knows what this veteran of the game has on his mind strategy-wise.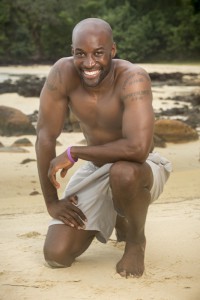 From the second installment of Blood vs. Water, Jeremy Collins is getting a second chance and I am very happy with this. I was a big Jeremy fan during San Juan del Sur, but he's a big physical threat. Physically inclined players are good in the beginning, but after the merge… Typically the strong physical competitors start getting knocked out after the merge. Good luck, Jeremy!
Everyone's favorite boy-next-door with no collar, Joe Anglim from Worlds Apart is returning to the game. Maybe this time around he'll have a better shot at the prize, but if all these players have been doing their "homework", they know he's someone to keep on eye on because he's a triple threat – physical, social, and strategy. Good luck, Joe – You're probably gonna need it!
Our first of four from Cagayan to get a second chance is none other than Chaos Kass McQuillen. Let's hope Kass keeps her head in the game, but not as much as she did last time. lol I really think she was over-thinking in Cagayan and if she sticks to her guns and trusts her gut, she could last awhile, but who knows because we ARE talking about Chaos Kass here…
The next San Juan del Sur player getting a second chance is Keith Nale and I have no idea what to expect from Keith. He's got a little bit of a mark on him going into the game as the kind of person who doesn't know when to speak and when not to speak at Tribal Council sooo… We'll just have to see if the rest of the cast decides to trust him or not.
Also from San Juan del Sur, Kelley Wentworth will be returning, which I'm happy about because she got a raw deal in Blood vs. Water 2 and she deserves this second chance. Having said that, we really don't know what kind of player she's going to be since she didn't have much of a chance to make an impact on the game during her season.
Our second Kelly W. is Kelly Wiglesworth from the very first season of Survivor, Borneo. Like Jeff from season two, Kelly has had plenty of time to study the game and hopefully she did because the game is a lot different than it was back then.I think Kelly will do well regardless, but you never know what will happen when former players get back in the game.
We have one more Aussie player coming back and she's really hoping there won't be an eating challenge because Kimmi Kappenberg does not eat land-dwelling animals. Kimmi also has a very strong personality, she's not afraid to confront people, and unless she's calmed down over the years since season two, she could get herself into trouble real quick.
From Survivor: Samoa, Monica Padilla is returning and is probably really happy Russell isn't going to be around. I don't remember Monica very well – it's been awhile since I've re-watched Samoa, but there are a lot of good players with big personalities getting a second chance. I hope Monica is ready to play because she's going to need to in order to out-wit, out-last, and out-play this group.
Next up from Cagayan, brainiac Tasha Fox! I love Tasha and I'm so glad she's getting a second chance. Let's just hope she has more of a chance this season and doesn't end up on a team that goes on a winning streak. I think Tasha will do really well as long as she's not seen as a threat early on because she's a triple threat too – brain, brawn, and social game.
Our only Survivor: China player returning is Peih-Gee Law and I hope she does well because I loved Peih-Gee. She's a strategic player and as long as she doesn't fall outside of the main social circle on her tribe again, and people see her as an asset to help them get farther, she can go pretty far herself.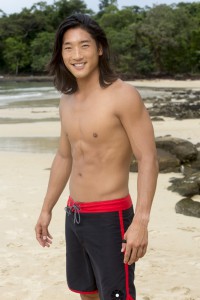 Next up, Woo Hwang from Cagayan! Woohoo! I'm so excited to see Woo again. I just love his spirit, attitude, and love for the game. I hope people aren't threatened by his physical strength and social skills, though, because I'd like to see him go far, just because he's fun.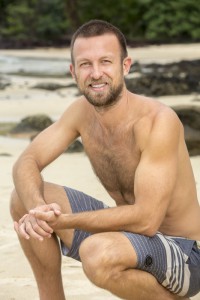 Joining Ceira as the only other first Blood vs. Water season second chancer is none other than Vytas Baskauskas. I'm not surprised at all that Vytas was given another chance by the viewers and this time, that pesky brother of his won't be around! I expect Vytas will either go really early or last a long time because he's likeable and a strong competitor.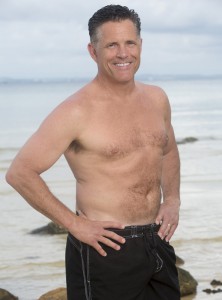 I don't know how Terry Deitz from Panama got voted in over Shane. I call Shenannigans! I would have preferred Shane because he was incredibly entertaining, but we got the Deitz instead. I doubt Terry will win the game, but I can see people keeping him around to have the numbers on their side.
From Tocantins, Stephen Fishbach will be on our screens this season. It's been awhile since I've watched Tocantins, but I really liked Stephen and I hope he does well. My only question is… Will he be giving himself Fishys on RHAP or he is ineligible for that honor? 😉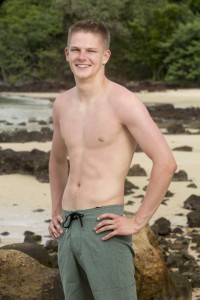 Our final Cagayan returnee is, of course, Spencer Bledsoe! I think he and Stephen would make a great alliance duo so I hope they end up on a tribe together. I also hope Spencer's tribe goes on a winning streak so he can breathe easy in the beginning of the game this time around. I would love to see him win the title, but everyone knows he's a good player so… Good luck, Spencer!
And finally, from Worlds Apart, the white collar that should have been no collar, Shirin "don't call her a victim because she's not" Oskooi! I am sooo excited that Shirin is coming back. She definitely deserves a second chance and she'll be with returning players who will definitely give her the respect she deserves… And won't attack her personally. I would also love to see Shirin win and I hope she does. ALL the luck in the world to her!
And this completes our Survivor: Cambodia cast! I'm really curious as to how they are going to split up the tribes. My friend and I are wondering if they will do four tribes because they haven't done it in years, they've only done it once, and there are twenty people. We have also speculated that they might do men vs. women. But what if they pull a Palau and axe two players on the first day?! We'll all find out together what this season has in store for us on Wednesday, September 23rd when the first episode airs! So excited! Unfortunately, I can't live tweet this season right now because I work Wednesday nights – I can watch it at work, but I don't have the password to use the internet. I hope to acquire that password soon, though. 😉