Tamra Mom Sandy is going on a blind date!  It's her first real date since she has broken up with her boyfriend and she is nervous. Tamra has brought in her makeup artist to get her ready. A couple of weeks ago the two met with a match maker to set up this date. Ryan ends up joining them and they all head out to the restraint. They are all seated when Marty arrives and greets them. Ryan seems to like him so Tamra and him break off. Tamra tells Ryan how Eddie isn't happy about the money she gave to him. Ryan says this a family thing and that he shouldn't be so upset. Ryan also explains how he doesn't want to get married right now because he had to watch his parents both get married multiple times.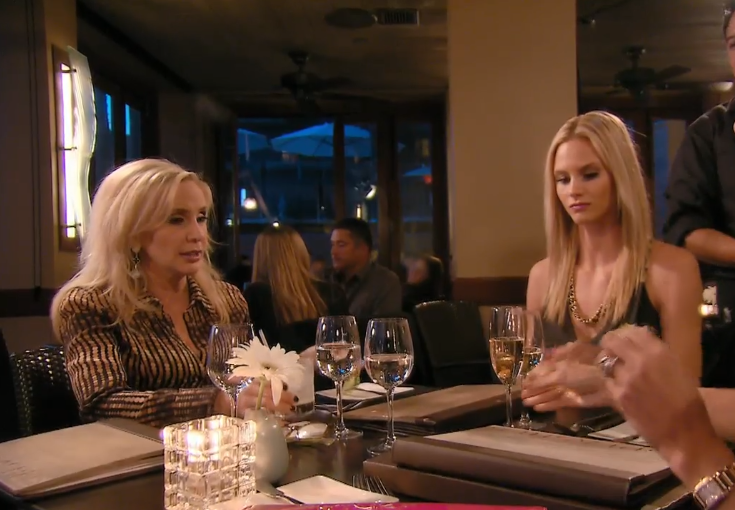 Heather, Meagan and Shannon meet up for dinner. Meagan is really happy with where her and Shannon's friendship is moving towards. Shannon has been helping Meagan out with doctors for LuAnn. Shannon tells the girls she is going to host an Aries Party and that everyone is coming even Brooks. Meagan is surprised since Vicki told her Brooks wont be going to any event Meagan will be at. Meagan then tells the girls that she called Brooks doctor office and found out they don't even treat cancer there. This shocks Shannon to the core and she tells the girls that Brooks didn't go to the appointment she setup for him cause he got "Two flat tires". Heather is so surprised by all this info and is getting concerned.
Its party time at Shannon's and everything looks amazing!  There is a Dragon in the pool and Ariestinies. People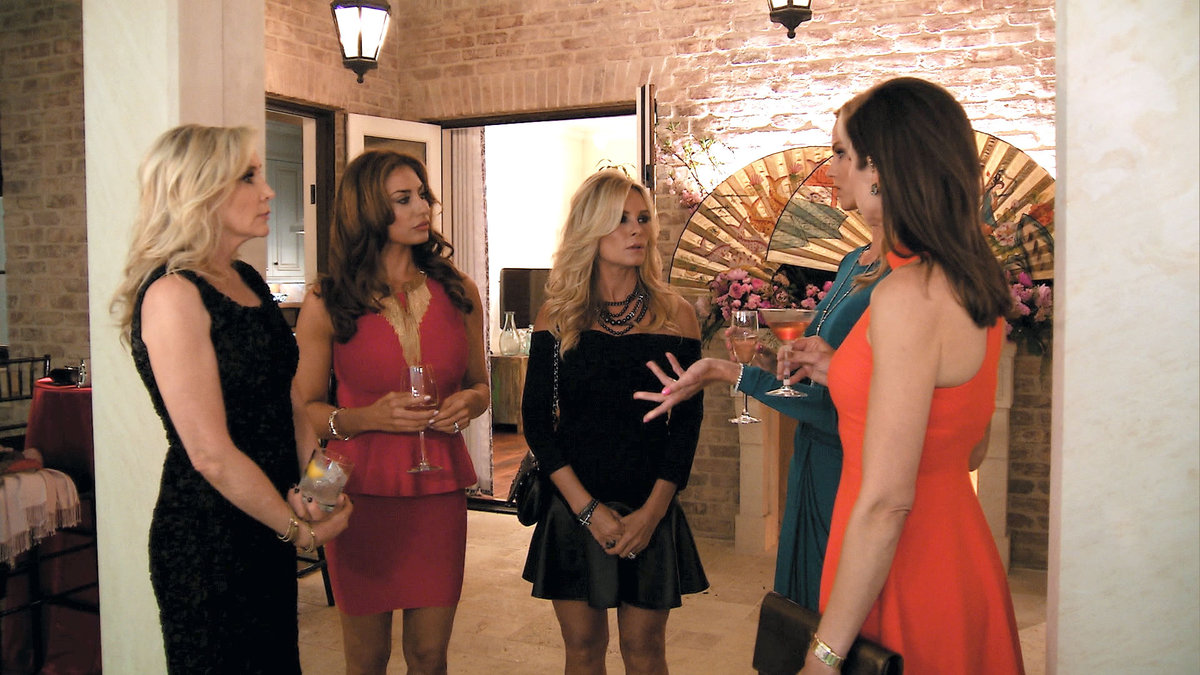 begin to arrive and Lizzie is first to show. The girls are all chatting when Meagan arrives with a gift for Shannon. It's a bottle of Fireball and Aries theme items. Shannon is happy and pleased that Meagan is trying. The girls gather minus Vicki to talk Brooks. Meagan explains how she found a blog about Brooks where his ex-girlfriend was posting about how Brooks doesn't have cancer. Lizzie is shocked and asked if he knows and Meagan says yes. Vicki and Brooks are in their limo heading over discussing Meagan and how they need to have a sit down. Once Vicki arrives Heather walks away from the girls cause she doesn't want to be "fake". Shannon rushes over to
greet them even though she is worried there may be drama. Brooks right away grabs Meagan and Jim for a sit down chat. Immeaditly Brooks ask what Meagan is up to. Meagan again expresses how she is confused by Brooks stories and why he would quit trying. Brooks says it is non of her business and doesn't understand why she cares so much to go as far as to contact his ex. Meagan says she will always try to solve things that have a question mark to them. They just seem to be going in circles before Meagan says she is just pissed at all the things Vicki has been saying about her. Meagan then asks Brooks if its true what he said to Jim about their marriage. Brooks says he doesn't know what she is talking about but Meagan says Tamra told her. Brooks then tells her to "consider the source".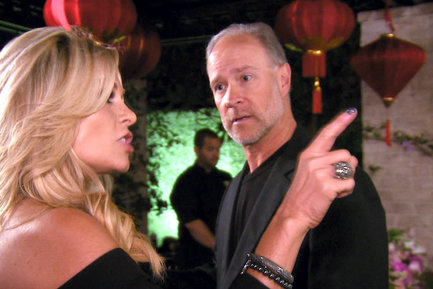 Back outside now Meagan runs over to tell Tamra what Brooks said which then sets her off! Tamra marches up to Vicki confused why they would say that about her. Vicki tried to calm her down by reminding her it was Vicki who told Tamra not Brooks. Tamra confronts Brooks saying how she is only one supporting him and he sold her out. She is screaming at him demanding to know what he meant by "consider your source". Brooks isn't having any of this and doesn't want to deal with this. Vicki then intervene and calms her down.
Also don't forget to check out our BRAVO page where you will find all the latest recaps on RHOC and Jon's weekly recap of All things Bravo with Princess Glammy. We are also covering Big Brother 17, Amazing Race Canada and King of the Nerds UK. Eric is also reading you the blogs of all cast from RHOC and interjecting his hilarious take on what happened during the shows. You won't miss a thing Bravo related here at  Your Reality Recaps.