BREAKING NEWS, HUNTY!! The 12 new queens of RuPaul's Drag Race season eight have just been Ru-vealed!
This season will mark the 100th episode of the show and the 100th drag queen to compete on the show! This should be a great season! But enough chit-chat, let's gag on the new cast!
BOB THE DRAG QUEEN
29, New York City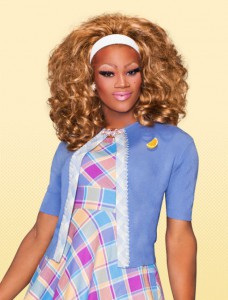 CHI CHI DEVAYNE
30, Shreveport, LA
CYNTHIA LEE FONTAINE
Austin, TX
DAX EXCLAMATIONPOINT
Savannah, GA
NAOMI SMALLS
22, Los Angeles, CA
There you have it! The T has officially been spilled and now all we do is wait until the season premiere on Monday, March 7 on Logo! Based on the cast reveal, who is your favorite from the cast? Who do you think will be the first queen to sashay away? Who do you think will become America's Next Drag Superstar? Let me know in the comments below or on Twitter @vince1187 and I'll be back to recap each episode this season!