Frankie has got one less, one less problem in the Big Brother house going forward. For starters if you missed all the drama that started on the double elimination episode you need to READ THIS and catch up. Or check out our LAST SHOW where we break down EVERYTHING that happened in the Big Brother house since Thursday episode right up to who won the Veto! But since you are here now, here is what you missed: Late last night after a day of realizing he is the target and then (SPOILER) winning the Battle Of Block Frankie first tells the bomb squad, then the ladies that he is Ariana Grandes brother. But that's not all! Here are some other pearls of wisdom he shared with the house:
"I am Ariana Grandes brother, I am also a celebrity, a youtube star, an internet mogul and am playing this game for charity"!
The reactions to this news was hysterical. Caleb at first angrily walked out of the room saying, "if we weren't in this house I'd punch you in the face".   When he returned he offered up other pressing questi
ons such as, "Wait are you really gay or lying about that too"?  Although quite possibly my favorite Caleb comments were, "Ariana Grande… I don't even know who that is" and "I better still get tickets to a Broadway show and to meet Justin Timberlake".  The boys were upset because Frankie also admitted to flipping on them and trying to get Zach out.  Zach hasn't spoken to Frankie all day and wants nothing to do with him since learning of his attempt to backdoor him.  Derrick claims to be ok with it and says he will remain true to him because of Team America.  Yet then later that night he told Victoria;  "I just want to go to the DR and tell them to send me home.  Whats the point of making it to the end and then losing to Frankie because of his sister".  This caused Victoria to have a mental breakdown.  Probably because she loves Derrick and because she just realized ANOTHER reason she has no chance to win this game.  Yet that wasn't even the BEST reaction…
Upon hearing the news from Frankie, Nicole breaks down weeping.  She says, "If I knew you were Ariana Grandes brother I would have never put you up!".  She is convinced she is now the villain of the season for going after the beloved "celebrity" and brother of a pop star!  Oh wait, did you hear that?  That was the sound of all my respect of Nicole leaving this blog.  I can't believe she of all people reacted that way.  Of course Victoria squealed with delight, and Christine played it cool.  Cody just laughed the whole time and Donny used the info as an attempt to beg for an alliance.  LOL!  It truly was a crazy night in the big brother house and its only going to get worse… which is why if you don't have the live feeds you need to get them (from us please) to watch it all go down in real time.  Or follow our twitter account and read our forum for 24/7 live feed updates  (the links are below).
But wait that's not all!  Apparently there is lots of controversy around the Battle of Block last night.  People are saying it was made for Frankie to win.  Plus incentives were given so that Caleb wouldn't throw it!  But I don't want to spoil EVERYTHING for you here …  check out our LAST SHOW where we break down EVERYTHING that happened in the Big Brother house since Thursday episode right up to who won the Veto AND ALL THE FRANKIE DRAMA!
But while you wait let me know what you think in the comments section below!  I'm dying to hear your reactions!
AND REMEMBER IF YOU LOVE BIG BROTHER & HAVEN'T HEARD EVERYTHING WE ARE DOING THIS SEASON YOU MUST CLICK HERE BECAUSE YOU WONT BELIEVE IT!  YOU CAN ALSO CHECK OUT ALL OUR PRESEASON BB16 CONTENT HERE & IF YOU HAVEN'T GOTTEN YOUR LIVE FEEDS YET PURCHASING THEM THROUGH OUR WEBSITE (CLICK ANY BANNER) WE'D BE GRATEFUL!  YOU CAN ALSO SUPPORT ALL OUR CONTENT FOR VIA PAY PAL, PATREON AND EVEN FOR FREE HERE!

We also have a BRAND NEW TWITTER ACCOUNT which we will be using solely for our Live Feed updates.  It's a great way for you to find out what is going down as it happens 24/7 on the live feeds!  We wanted to keep it separate from our MAIN TWITTER ACCOUNT which covers all our shows because we love you and don't want to fill up your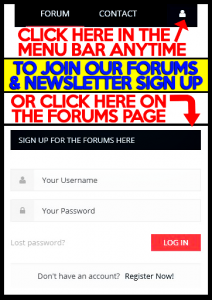 timelines!  Plus we will be posting news, gossip and spoilers there about BB16 exclusively too and we don't like to spoil on our main twitter account.  Now while twitter is a great way to get your 140 character live feed updates sometimes you just need more details!  Which is why we suggest you also join our forums!  This way you can get info like the exact cameras and flashback times for the updates we are giving you, plus interact with other fans!  You can also get special prizes and all the latest info by subscribing to our monthly newsletter (WE WONT SPAM YOU) when you sign up for our forums.  Its easy and free (just two simple steps) by clicking the little man all the way on the right of the menu bar (or in the sidebar on our forums page).  Just make sure you click to subscribe to newsletter when signing up for the forums!  Of course we can do all of this for you because of your generous support.