OK Bachelor Nation, we are so close to finding out which love of Ben's life he chooses to walk into the sunset with! Will it be JoJo or Lauren? Before we get those answers there is a firing squad of angry, bitter girls wanting answers of their own from our sweet Ben. Lets be honest I came into this show not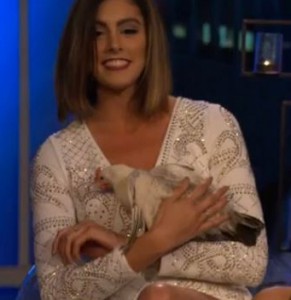 expecting a lot of drama. Ben was a pretty considerate Bachelor and did as a good a job managing 28 ladies that a guy could do. He wasn't an ass like Juan Pablo or just clueless about the other girls feelings like a Chris Soules so these ladies beefs couldn't be too bad right? Yes and No. Seems these ladies are more pissed at each other than with our Bachelor. The majority of the show was different girls being berated by the other ladies. Oh and there is a chicken. I can't remember the girls name…but chicken Sheila was there for the whole show.  I just wanted to eat Sheila.
Before anyone is even called to the Hot Seat Olivia is bashed by the ladies and then they turn their attention to Leah. Remember Leah who made up lies about Lauren then when called out on those lies, lied about it some more. Well you know, she never intentionally lied. She just didn't think her conversation should
have been shared. More on her later. Jubilee is the first to enter the hot seat but not after being attacked by Jami and Amber (the evil step sisters) for saying she was saying that she offended them by saying she was all black. Leah isn't making herself any more likeable by telling the girls to get over it. Jubilee doesn't remember saying such things but  ended up apologizing in tears for it anyways. I know Jubilee has been the least "got" member of the cast. As a fellow over thinker I get her. She went in never thinking she could win Ben over all the ladies, her self-destruction was imminent. You get lost in your head and when you don't have a person who can pull you out you self destruct. She'll always be a favorite of mine, and we find out she's happy, still in the army and just promoted to Sargent. Good for you Jubilee!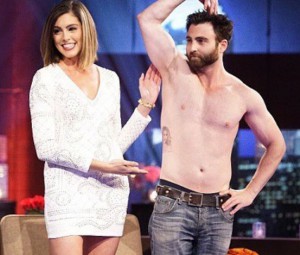 Next up Lace! First lets just focus on how amazing that girl looked last night. Shorter hair and even shorter white dress she was stunning. Since her time on The Bachelor she has been working on loving herself. She's not all the way there yet, but has entered the dating scene and is not using the word crazy. Now speaking of crazy some dude gets up and reveals a Lace tattoo on his body. WTH dude. Who does that? My guess is that is the intern chaperoning Ben when he said I love you to two girls and this was his punishment.  Either way Crazy Tattoo Guy gets to go onstage and take the most awkward photo ever. Chris, you have lost control of your show dude. We can't let Lace leave without Chris inviting her to Bachelor in Paradise. He did it once on After the Final Rose and she denied him but I guess it was too soon because Lace says yes this time. I can't wait!!!!!
The girl we've all been wanting to hear from is next. Olivia is on stage. The girl we loved to hate. So much so i wrote a whole blog on the girl. Do I think she's a villain, No! She never did anything to anyone, She
was there for Ben not for friends. While it sucks for the girls who are just there for an adult sleep away camp where they can braid hair, do nails, drink and occasionally go out with a cute boy there wasn't anything wrong with it. Her experience might have been more enjoyable if she had just had some more fun with the girls but it was her choice.  Watching the season has been difficult for her, she does apologize to Amanda again, and Amanda being the sweetheart (and probably next Bachelorette) accepts it. The girls were relentless with her, especially the twins. You can dislike the behavior but all these girls got very personal in their insults to her.The twins made for some fantastic TV last night but I felt bad for her. Olivia has had a tough time, as you can imagine, on social media and has had to turn her accounts over to her sister. I wish people would realize that this is  TV, even though its reality people are still cast as roles, and edited the way production want the story to go. Post season bashing is not cool. Olivia is a human being too.
The most recent of heartbroken girls, Caila enters the hot seat. She's been very quiet all show. Chris like always goes through The Bachelor version of waterboarding torture and makes her watch her heart-break. She admits it was difficult to watch but good for her to see where he was with his relationships. Really all I took away from her was things are hard. The Bachelor was hard. Everything was hard. It was her go to answer and at this point I'm just ready for bed.
Finally we bring out Ben. Caila is still at the why stage and wants some answers. Did her confusion stall their relationship. He says No. She's satisfied. Why am I awake for this I'm thinking. Then Leah speaks up and she's
a little pissed. Ben kept saying he compartmentalized relationships so she want to know why he shared what she said to him with Lauren. He explains that what she said directly affected another relationship so he went to her. Why she is shocked he would I don't know. He confronted Olivia when the girls came to him so you've already seen he will. Finally Jubilee gets to talk to Ben. Ben's complaint to her was that she wouldn't open up to him but you see throughout the show JoJo and Caila having the same issue. She wants to know why didn't he try harder with her. He tells her he felt he gave her chances, but when she expressed how hard it was for her, he knew it wouldn't get any easier. Her going home would be the best thing. It's no one's fault, it just wasn't working. Once the firing squad was done Lauren H has some advice. Don't screw it up! Ben reveals that he is so in love and would marry her tomorrow if he could. We end the episode with my favorite the blooper reel. Really i would rather 2 hours of bloopers. Don't you all agree?
So that is it……next week we will know for sure. Will it be Lauren Higgins or JoJo Higgins. Place your bets now! I call Lauren! Comment below and let me know your picks!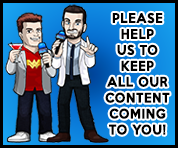 Did you like all our content?  Then PLEASE help us keep doing it!  The best way to do that is to become a Patreon!  Our patreons are what keep our site up and running.  You simply pick a month amount you want to donate (even $1.00 help) and that's it!   Plus Patreons get access to a SPECIAL PATREON ONLY FACEBOOK GROUP & PATREON ONLY SHOWS!  If you'd rather just do a one time donation you can use PAYPAL instead.  We appreciate ANY financial support you can give.  Like online shopping?  The use our Amazon link in the sidebar to start your shopping with them (you don't pay any more and we get a little back).  Or if you are interested in any of the ads in the side bar to the right check those out too.  The best FREE WAY to support our shows is to follow us on social media, and share our content!  Get your family and friends hooked!