We originally reported the drama that went down on social media when the unfortunate death of the Grande's Grandpa was announced earlier today.  You can read that below.   So many people were upset about us covering this topic at all and yet we were simply asking for your opinions.  The drama centered around the fact the the Grande's decided  not to tell Frankie.  Many people felt that was unfair to do.  Well rest assured everyone tonight during the airing of Big Brother the family had a change of heart.  As reported by our very own @BB16FeedUpdates (which you should be follow on twitter along with us)… Frankie was told.  His family wrote him a letter which was given to him by production.  It was also revealed that he was able to communicate with his family.   And that the memorial will be this Saturday.  The family has also decided to have a "celebration of life" for Grandpa Grande when Frankie is out of the Big Brother house.
If you want to watch Frankie as he finds out, and the house support him you can do so on the live feeds.  There is a free trail right now, and signing up through our link helps support our show.  The flashback time is below, and of course you can get the list of all the important flashback times on our FLASHBACKS PAGE.
July 23rd – 5:00PM BBT – (ALL CAMS) :  Frankie is told of Grandpas death.  WATCH HERE
Of course now there is a new round of drama!  Now people are saying it isn't fair that Frankie was given special treatment.  Or that he was allowed to contact his family.  And that CBS is using this to milk the ratings and the Grande fan base.  So once again i'll ask for your opinion.  Were not taking any side.  Just wondering what you all think now?  Let us know in the comments section below!
:::ORIGINAL POST:::
This morning we learned of some sad news coming from the family of Big Brother 16 contestant Frankie Grande's  family.  Yesterday Frankie and Ariana's beloved grandfather passed away.  Ariana tweeted this morning;
 "I lost you to the summer wind," thaaaanks to my best friends who stayed up with me all night talking and helped me pull myself together temporarily this am. flyin back home. only reason I made this twelve hour trip is grandps told me he wanted me to always be professional & fulfill my business commitments :("
Three weeks ago Arianna took a break from her professional commitments to be by his side during what they knew would be his final days.  The family is choosing to NOT tell Frankie while he is in the Big Brother house. Grandpa knew that Frankie would immediately give up his dream and leave the game to be by his family's side. They asked Grandpa if  he would want them to tell Frankie and he said "No way! He's got to play the game even though I don't understand it" Our thoughts and prayers are with the Grande family during this terrible time.
Yet on the flip side social media seems to be exploding with outrage that the family has not decided to share this information with Frankie.   So what are your're thought on this issue?  Should the family tell Frankie?  Do you think it would ruin his game?  Would you want to know?  Sound off in the comments below b/c I'm dying to know!  
AND REMEMBER IF YOU LOVE BIG BROTHER & HAVEN'T HEARD EVERYTHING WE ARE DOING THIS SEASON YOU MUST CLICK HERE BECAUSE YOU WONT BELIEVE IT!  YOU CAN ALSO CHECK OUT ALL OUR PRESEASON BB16 CONTENT HERE & IF YOU HAVEN'T GOTTEN YOUR LIVE FEEDS YET PURCHASING THEM THROUGH OUR WEBSITE (CLICK ANY BANNER) WE'D BE GRATEFUL!  YOU CAN ALSO SUPPORT ALL OUR CONTENT FOR VIA PAY PAL, PATREON AND EVEN FOR FREE HERE!

We also have a BRAND NEW TWITTER ACCOUNT which we will be using solely for our Live Feed updates.  It's a great way for you to find out what is going down as it happens 24/7 on the live feeds!  We wanted to keep it separate from our MAIN TWITTER ACCOUNT which covers all our shows because we love you and don't want to fill up your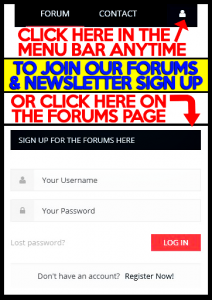 timelines!  Plus we will be posting news, gossip and spoilers there about BB16 exclusively too and we don't like to spoil on our main twitter account.  Now while twitter is a great way to get your 140 character live feed updates sometimes you just need more details!  Which is why we suggest you also join our forums!  This way you can get info like the exact cameras and flashback times for the updates we are giving you, plus interact with other fans!  You can also get special prizes and all the latest info by subscribing to our monthly newsletter (WE WONT SPAM YOU) when you sign up for our forums.  Its easy and free (just two simple steps) by clicking the little man all the way on the right of the menu bar (or in the sidebar on our forums page).  Just make sure you click to subscribe to newsletter when signing up for the forums!  Of course we can do all of this for you because of your generous support.