Hi, everyone! Vince here, and I am back! This time, I will be doing recap blogs of the upcoming season of Celebrity Apprentice 7, which starts on January 4 on NBC. Set those DVRs! I think it's going to be one hellacious season!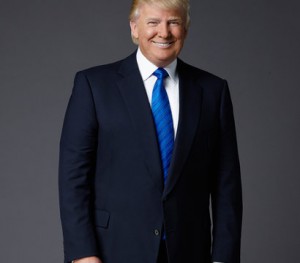 The cast was recently recently released by the mogul himself, Donald Trump. I'm gonna tell you a little about each one of the cast members, and then offer up some of my thoughts on some of them. Remember, some of the things stated are opinions! I have also included Twitter handles for the cast members in case you have the urge to stalk follow them on social media.
JAMIE ANDERSON (@Jme_Anderson)
Her claim to fame: Snowboarder, gold medalist in the 2014 Sochi Winter Olympics
JOHNNY DAMON  (@JohnnyDamon)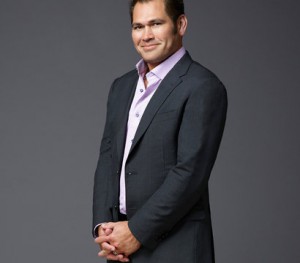 His claim to fame: Major League Baseball has-been
VIVICA A. FOX (@MsVivicaFox)
Her claim to fame: Actress/producer best known for Independence Day, Kill Bill, Sharknado 2, among others.
LEEZA GIBBONS (@LeezaGibbons)

Her claim to fame: She had her own syndicated talk show (cleverly titled Leeza), and totally has had plastic surgery whether she wants to admit it or not.
BRANDI GLANVILLE (@BrandiGlanville)
Her claim to fame: Real Housewives of Beverly Hills, bestselling author and ex-model
KATE GOSSELIN (@Kateplusmy8)

Her claim to fame: She had her own reality show (Jon & Kate Plus 8) because she gave birth to half the world's population… almost.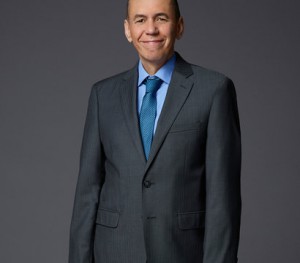 GILBERT GOTTFRIED (@RealGilbert)
His claim to fame: He's the loud guy who's screechy voice you recognize anywhere. Stand-up comic and actor. Recently made a cameo as OTEV in Big Brother 16.
SIG HANSEN (@northwesternsig)

His claim to fame: Captain of the Northwestern on Deadliest Catch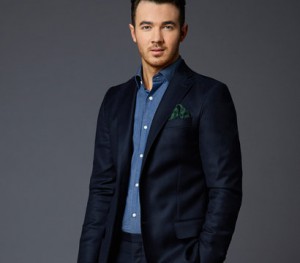 KEVIN JONAS (@kevinjonas)
His claim to fame: He's a Jonas Brother… the married one, not the jealous one.
SHAWN JOHNSON (@ShawnJohnson)

Her claim to fame: Retired gymnast who is the balance beam gold medalist in the 2008 Olympics. Winner of Dancing with the Stars 8 and runner-up of Dancing with the Stars: All-Stars.
LORENZO LAMAS (@lorenzolamas)
His claim to fame: Actor known for Falcon Crest and The Bold and the Beautiful.
KENYA MOORE (@KenyaMoore)

Her claim to fame: Real Housewives of Atlanta and has her own charity.

TERRELL OWENS (@terrellowens)
His claim to fame: NFL wide receiver who liked to show off when there was a touchdown.
KESHIA KNIGHT PULLIAM (@peachespulliam)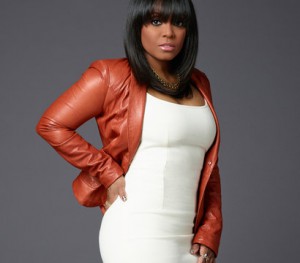 Her claim to fame: Rudy Huxtable from The Cosby Show and the druggie hooker from Madea Goes to Jail… talk about total opposites.
GERALDO RIVERA (@GeraldoRivera)
His claim to fame: Mustachioed talk show host (Geraldo) who has appeared on the Faux FOX News Channel.
IAN ZIERING (@IanZiering)

His claim to fame: Steve Sanders on Beverly Hills, 90210 and Fin from that god-awful horrible movie Sharknado. (It's EYE-UHN, not EE-UHN!!!)
My Thoughts
My first thought once I saw the cast list was "WHY IS KATE GOSSELIN BACK ON MY TV?" Seriously, why? With that said, I'm sure she will stir up lots of craziness on the show and will probably stay around a while.
When I noticed Kevin Jonas was also on the cast, I thought "Hey, cool! A Jonas Brother!" I would personally prefer Nick, but he's too busy with an actual career right now. ZING!
I'm also pretty stoked that Gilbert Gottfried is on the cast. I'm sure his voice, which is probably worse than nails on a chalkboard, annoys most people, but I crack up every time I hear it. It makes anything he says funny, whether he's trying to be funny or not.
Now, I am usually way off on these types of things, but I thought it would be fun to predict who gets fired first and who makes it to the end. Let's see just how far off I am once the show starts!
Who's gonna get fired first? I'm gonna go with Lorenzo Lamas.
Who's going to win? I have a feeling it's going to be Kate Gosselin (as much as it pains me to say it). Why, because that's just the kind of luck I have.
What are your thoughts on the new cast of Celebrity Apprentice? Who are your favorites and who do you hate? Let me know in the comments below!
Be sure to follow me on Twitter @vince1187 and check back here for my recaps of Celebrity Apprentice 7 once it starts after the New Year!