Hi #BBCAN5 fans!  Are you excited for the Big Brother Canada 5 premiere next Wednesday at 9 p.m. on Global network inside the "Odyssey" house. Can't wait to see the themed house. The rest of the cast was revealed today.  Lets take a look!  And be sure to comment below and let me know what you think!


First, the veterans: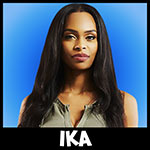 1. Ika Wong, a 32-year-old Financial Services Manager in Thornhill, is best known for one of the most talked about moments in BBCAN history–unapologetically shredding her houseguests' letters for $5,000 in Season 2. She also shredded any shot at winning when she was evicted by a nearly unanimous vote. Second chance strategy: "The last time I played, I was like, 'I'm going to win! I'm going to slay them.' This time, I just don't want to go home first! I'm going to take it week by week. Last time, I couldn't shake my strategy and I think that hurt me." OR MAYBE IT'S BECAUSE YOU SHREDDED THE LETTERS! She's polarizing and brings the drama, just what viewers want to see in a houseguest. I hope she sticks around and stays far away from the shredder this time around.
2. Cassandra Shahinfar is a 23-year-old Marketing Manager from Winnipeg. She was evicted despite having a strong social game during the dreaded triple eviction twist after the brothers won Power of Veto. Her second chance strategy: "I still want to ride the middle, and analyze everyone in the house. I still want to say what I need to say to get through each week, and play to each person. But I want them to think I'm this new, different, settled person. Everyone knows how I do things so that will be my biggest challenge." This is one entertaining houseguest with her snarky comments and she played a great social game.
3. Dallas Cormier is a 25-year old Lobster Fisherman and Welder. In season 4, Dallas did not participate in HOH Tim's strange koala gummy points system to determine his nominations. Thus, Dallas received the most koala gummies, his alliance was targeted and he became the first male evictee of the season. Second chance strategy: "You can't have a stone-cold strategy before you see your fellow houseguests. You have to be a chameleon and adapt to your surroundings in the BBCAN house. I'm really going to try to get to know people better this time because the people I thought I knew well last time were the ones who voted me out." Once bitten, twice shy. His experience during last season may increase the paranoia factor.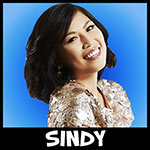 4. Sindy Nguyen with an S is a 27-year-old Beauty Queen (yes, that is what she says is her occupation) painted a target on her back from Day 1 in Season 3. Despite being a competition beast, she was one of the first five evictees and holds the record for the most eviction votes in a single eviction on all 4 previous seasons. Second chance strategy: "I'm more aware of how to compete. Hopefully I won't go in and make myself such a target this time. I really want to work on my social game and improve how I approach relationships in the house." Will her cockiness get the best of her this time around?
And now the newbies: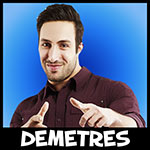 1. Demetres Giannitsos is a 24-year-old Oil Field Instrument Technician from Edson. He describes himself as a beefcake and is nicknamed "The Greek." While he loves to work out and get attention from ladies, he's looking to align with fellow alpha males early in the competition to make it to the end.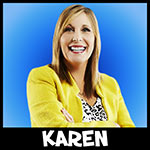 2. Karen Singbell is a 53-year-old mother of 3 and is an ex-pat American now living in Victoria, B.C. working
as Real Estate Broker. Since she has lived on both sides of the border, she believes her ability to adapt will give her an edge in the BBCAN5 house. Her personal motto is "go hard, go big or go home." I'm not really hearing a strategy there. Not to knock a woman for her age, but she may have a hard time relating to twenty-somethings, which most the houseguests are, including the vets.
3. Dillon Carman is a 30-year-old Heavyweight Boxer from Madoc. He is the current Canadian heavyweight champion. Dillon says he is a powerful competitor that is a teddy bear at heart, but that houseguest shouldn't let his soft side fool them. He works best under pressure and his mental strength matches his physical. If I entered the BBCAN5 house with the Canadian heavyweight boxing champion, I'd see a target on his back immediately. If he is playing strategically, he will say his occupation is anything other than that. Teacher is an example, although it's overused in the US version.
4. Jackie McCirrach is a 22-year-old Professional Pizza Maker from Port Coquitiam. She says she is fun, outgoing, silly and a guys' girl that is focused on keeping her head in the game and improving her mental strength when she gets into the BBCAN5 house. Wow, what a fantastic strategy. I've never heard anything so brilliant in my life. Yawn.
With the lineup of veteran players verses newbies, my money is on the vets as only a few of the newbies are coming into the house with any real strategy. It depends on what happens during the first HOH and veto, but some comp beasts are coming back and we are likely to meet some new ones in heavyweight champ Dillon, fitness buff (and hottie!) Mark and Demetres. It will be interesting to see if the newbies are fans of these fan-favorite returnees. Either way it's going to be an exciting season starting next Wednesday night.  Comment below and let me know what you think!
OTHER IMPORTANT BBCAN5 INFO 
See How To Watch From Anywhere RIGHT HERE!
Our Live Recap Show & Interviews Will Be Live HERE: YouNow
Miss The First Half Of The Cast?  They are HERE!
All these returning players have been on Reality Recaps shows before.  So check our Big Brother Canada Page to relive their hysterical moments during their Reality Recaps interviews.