Listen the show right here, or download it from iTunes or Sticher from our PODCAST page.
We are joined by Tim Brecht, Christine's husband from Big Brother 16 for this live recap of the shows and feeds from week 9!  Boy that was a long run on sentence huh? This is by far one of thee best interviews we have done all season!  If you think you know him or Christine…  or if you "hate them" I dare you to watch this and not have your mind changed!  Seriously this is one AMAZING interview and recap!  Don't forget to comment below and let us know what you think of the show and who you would like us to have on next.  We do these shows for you all and love interacting with all of you!
SHOW NOTES:  Check out the links below for all Tim's music and twitter  http://spidercider.bandcamp.com     –     https://twitter.com/timstinks     –     https://www.youtube.com/channel/UCyneyG4fo0toCmqs-95mHfw     –     https://www.youtube.com/user/spidercidery
Don't forget we are live right after EVERY Wednesday episode of Big Brother on our LIVE SHOW PAGE!  You can tweet us your questions with #YRRLIVE to get on the show!  Plus come and hang out with us during every episode in our chat room!  Every SATURDAY "when the fish swim (the house plays veto) we fill you in"!  That's right another LIVE SHOW filled with spoilers and special guests every Saturday night and the archives are on our SPOILERS PAGE (along with cheat sheets, alliance charts, 24/7 feed updates and more)!  Oh and if you missed our EPIC 60 SECOND MASHUP YOU MUST WATCH IT NOW!
AND REMEMBER IF YOU LOVE BIG BROTHER & HAVEN'T HEARD EVERYTHING WE ARE DOING THIS SEASON YOU MUST CLICK HERE BECAUSE YOU WONT BELIEVE IT!  YOU CAN ALSO CHECK OUT ALL OUR PRESEASON BB16 CONTENT HERE & IF YOU HAVEN'T GOTTEN YOUR LIVE FEEDS YET PURCHASING THEM THROUGH OUR WEBSITE (CLICK ANY BANNER) WE'D BE GREATFUL!  YOU CAN ALSO SUPPORT ALL OUR CONTENT FOR VIA PAY PAL, PATREON AND EVEN FOR FREE HERE!

We also have a BRAND NEW TWITTER ACCOUNT which we will be using solely for our Live Feed updates.  It's a great way for you to find out what is going down as it happens 24/7 on the live feeds!  We wanted to keep it separate from our MAIN TWITTER ACCOUNT which covers all our shows because we love you and don't want to fill up your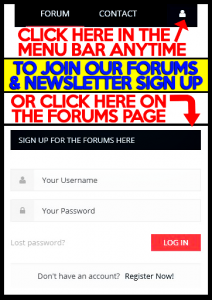 timelines!  Plus we will be posting news, gossip and spoilers there about BB16 exclusively too and we don't like to spoil on our main twitter account.  Now while twitter is a great way to get your 140 character live feed updates sometimes you just need more details!  Which is why we suggest you also join our forums!  This way you can get info like the exact cameras and flashback times for the updates we are giving you, plus interact with other fans!  You can also get special prizes and all the latest info by subscribing to our monthly newsletter (WE WONT SPAM YOU) when you sign up for our forums.  Its easy and free (just two simple steps) by clicking the little man all the way on the right of the menu bar (or in the sidebar on our forums page).  Just make sure you click to subscribe to newsletter when signing up for the forums!  Of course we can do all of this for you because of your generous support.