This time on Survivor… After returning to camp, Chrissy tells us that while Tribal Council was heated, she's still there and that their date with Jeff revealed the cracks in their tribe, which she is more than happy to slip through and use to hear advantage. Speaking of advantages, Chrissy is also glad she didn't play the Super Idol and plans to use it as a decoy Idol if she needs to, which is sooooooooo smart. new balance 2017 Alan is happy that his plan to create suspicion by outing JP and Ashley as a power couple worked and Ben confirms that yeah – the Core Four is done. nike internationalist homme The next day, at the Hustlers' camp, Ryan and Devon are still feeling really great about their duo status, but the major focus is on Simone. Nike Free Rn Flyknit Homme Nike Air Force 1 femme She's just not meshing well with the others. Nike Dunk femme Adidas Yeezy 350 Femme Ryan says she's weird and that's not how you want to be perceived at the beginning of the game. New Balance 1500 homme Simone, herself, lets us, and Devon, know that she's not really an "outside" girl, she's out of her comfort zone, but she has the strong work ethic of a Hustler; she grew up with a gaggle of siblings so she's always had to compete. nike internationalist enfants Simone says she lives the game of Survivor in her everyday life. Adidas Zx Flux Femme Leopard Ali sees Simone as someone she can easily keep around for the benefit of her own game. Adidas Zx 750 Homme As the two ladies gather up water for the tribe, Ali congratulates her on cleaning the fish, and tells her that she just needs to put herself out there more so people see her for who she is, not who they perceive her to be.
At the Healers' camp, Jessica and Cole are taking turns catching fish; Jessica isn't having much luck, but she has caught something! Jessica has caught Cole's eyes; Cole thinks Jessica is super cute, they flirt a lot and he's hoping that he if keeps catching fish for her, she will ignore the age difference between them. Back at camp, they are talking about Desiree's pageant history and Joe remarks that he and Mike are on the wrong tribe because clearly, this is the Beauty tribe and they are not beautiful people. Adidas Zx Flux Femme Leopard Mike's okay with this, he knows his tribe is full of hot, young people, but it's cool. New Balance 533 homme Joe is getting along better with Mike now, he likes the guy, buuut he's still throwing around that Mike has an Idol. ff14 gil for sale And Joe has kind of shot himself in the foot with this whole "Mike has an idol" business because it makes it difficult for him to actually go out and look for one. He gets a chance, though, when he's left alone at camp. He takes to the jungle, frantically looking around for something and he finds it – not the idol, but a clue to where one his hidden. Buuut, he doesn't understand the clue so he's going to ask Cole for help and Cole is more than happy to help him. So, Cole figures out that the symbol Joe thought was a raft is actually the symbol for the water well aaand… Cole helps Joe find a hidden idol and they destroy the evidence. new balance femme And now Joe is worried about Cole using this information against him sooo he might have to target lover boy.
Back at the Hero camp, JP has caught a lobster and providing food for the tribe is his plan to keep the target off his back. Nike Air Max 90 Femme Fleur He's just as annoyed as Ashley is with being called a power couple with her, but he's rolling with the punches; he knows he needs to clean up some stuff w/ the other tribe members to ramp up his game. nike aptare bambini nike air zoom pegasus 32 femme Chrissy is also aware that she needs to start playing her own game, but she needs a partner. Nike Blazer homme adidas yeezy boost 350 femme She doesn't think JP is smart enough, Ashley is still a wild card to her and so is Alan, but Ben… Chrissy thinks Ben is her best bet and Ben agrees that Chrissy could benefit his game as well; they both think they could ride this out all the way to the end. Nike Air Max 1 Femme We return to the Hustlers' camp now where Patrick is trying to conquer his fear of crabs, but his erratic behavior and "I'm gonna be wild and entertain everyone" attitude is getting on people's nerves, especially Lauren's. Lauren knows she's the older person in the bunch, though, so she wants to keep cool about everything, but Patrick tests her patience. Lauren feels good about Ali, though, and mentions her frustrations with Patrick, which freaks Ali out a little bit, but she admits she feels like she has to babysit Patrick and she might not need him in the game. asics gel stratus homme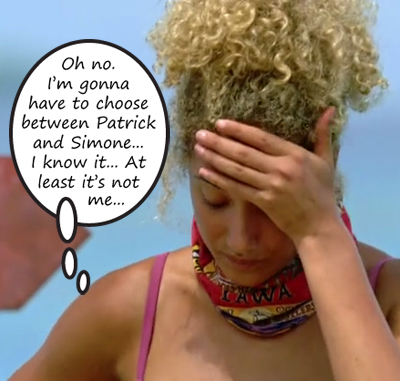 Come on in, guys! It's time for Immunity. In this challenge, three members of each tribe will swim out to a buoy and guide three bundles of puzzle pieces through a cage, swim them back to shore where the remaining tribe members will use the pieces to solve a sign post puzzle. First two tribes to finish win Immunity AND some rewards. First tribe to finish wins a massive fishing kit and the second tribe to finish will win lines and lures. (Lauren and Joe are sitting out for this challenge). Survivors ready? GO! The Hustlers are the first tribe to retrieve a bundle, Heroes are second, and the Healers are the last tribe to release their first bundle. The Hustlers and Heroes acquire their second bundles, and then their third, but the Healers are struggling on their last bundle, falling way behind, but they finally retrieve it as Ali and Simone begin the sign post puzzle for the Hustlers. New Balance 1400 femme new balance homme pas cher And this puzzle is tricky. They have to spin the sign post so that the pieces, which have names of places where Survivor has been, don't hit any of the obstacles on the post beside it. nike dynamo free ps This puzzle has closed all gaps between the tribes, it's neck and neck, and the Healers have made up a lot of time and they actually take first place, finishing their puzzle before the Heroes and Hustlers. Adidas NMD Femme nike air zoom pegasus 34 homme Nike Air Max 2011 Femme Ali and Simone are really struggling for the Hustlers; Simone is told to stand back and let Ali handle it, but before Ali can do anything significant, the Heroes have finished leaving the Hustlers with nothing, but a date with Jeff. Devon thinks Simone has got to go…
Back at camp, Simone apologizes for not being able to perform well enough; she thinks she will be an easy vote so she appeals to Lauren and her rocky relationship with Patrick. Nike Air Max 95 Homme Around the water well with Ali, she brings up his name and thinks they could convince Ryan or Devon to vote with them. Adidas Yeezy 550 Femme Lauren is open to the idea; Simone is not great at challenges, but she listens, unlike Patrick. Of course, Patrick is all about the vote swaying towards Simone and he thinks he has the other boys on his side. Ali is a little torn, she thinks she can control Simone, and she knows Patrick totally trusts her, buuut… She's not sure what to do. Ryan sees her point that Simone is easy to control and Patrick is not and Ryan appreciates predictably, but Simone is really smart so Ryan is a little torn about the vote as well. And awaaay we go to Tribal Council. After the tribe dips their torches, Jeff begins and wants to know what the vibe is like with the Hustlers. Ryan tells Jeff that they are all really sad they lost, they all pretty much get along; he tells Jeff Tribal is the birthday party of the kid they don't like, but they have to go anyway. soldes chaussures nike This amuses Jeff and everyone laughs, but Lauren doesn't see it as a party, they all work really well together, she wants things to continue that way after tonight, and she hopes they don't have to see him again for a long time. Adidas Yeezy 350 Femme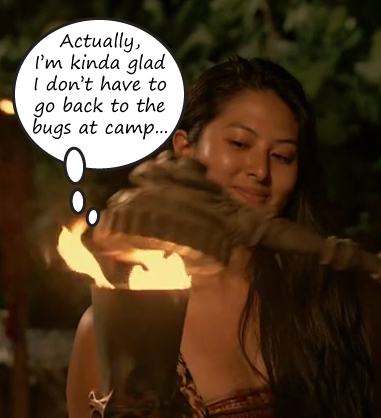 Jeff questions Ali next about the harmony of the group; she says the big question is how do they vote so it benefits themselves as individuals and the tribe itself. Nike Air Max 98 Homme New Balance 533 homme Patrick also wants to keep the tribe strong and harmonious. Ryan explains the facets of the vote: they could go vote to keep the physical players in or they could keep around the strategic thinkers. Simone pipes in to say that if this was like old school Survivor, the vote would be based on the challenge, but that's not how Survivor is played anymore, you have to think about the social side of things too. Ali agrees with her, trust is important, and Patrick says yeah, it is important and he thinks he can trust most of the people here, which raises some eyebrows so he back peddles saying he spoke too fast and says he trusts ALL of his tribe members. Nike Air Huarache Enfants Everyone laughs it off, but Jeff says that Tribal exposes people's true nature and asks Patrick how fast his heart is beating and Patrick confirms he's super nervous now. Asics Gel Lyte 3 Femme Bleu He doesn't want to go home, no one does. new balance homme New Balance 999 homme Ryan confirms that he would be gutted if he went home early, your story is just beginning and no one wants to get the chop. asics onitsuka tiger homme nike sunray protect bambini asics pas cher Simone speaks up to say that she's a city girl, but this is a welcome challenge for her and asks to be sent back to the bugs. Parajumpers Homme Kodiak She doesn't want to go home. And it's time to vote. No one plays an Idol, because no one has one, then Jeff reads the votes: Patrick, Simone, Simone, Simone, aaand, Simone. Four votes are enough, but that last vote read "Simone" as well. Nike Air Max Thea homme Nike Roshe Run Femme Next time on Survivor… Tensions are running VERY high between Patrick and Lauren and Cole exposes Joe's Idol to Jessica; he doesn't like that Joe has all that power… And dude! I totally thought we'd be doing a tribe switch during episode three, but clearly that isn't happening so it HAS to happen in episode four, right? Right??? As always, if you like my blogs, check out what else Reality Recaps has to offer, including Survivor recap videos. Eric still has Big Brother 19 stuff for everyone to enjoy along with his coverage of Bravo shows, and more! If you want to help support everything we do you can become a Patreon and if you're buying something on Amazon, use this link to further help support the site – it doesn't cost you more and it gives a little to us so we can keep providing free content for everyone. Thanks for reading! See you next time…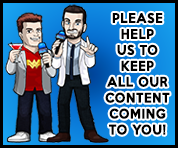 Help support us in our coverage of all our shows please consider becoming a Patreon, or making a pay pal donation. nike air max 1 ultra flyknit homme Of course we get it, money can be tight… adidas zx 850 femme so if you'd like to help us for free then be sure to subscribe to our shows in YouTube, iTunes, YouNow, and thumbs up and give us a nice review (we want to win a podcast award this year). Adidas Zx Flux Homme Pas Cher Also following us on your favorite social media site (by clicking the icons in the side bar) and then sharing our content there is also a great way to help as well! We can't thank you enough for enjoying our shows these last 8 years, hopefully with your support we can continue to do them for the rest of the year. You could also see what specific help we need by checking out our HELP US page HERE! We can't thank you enough for all your support! We love you all! You can also follow us on our MAIN TWITTER ACCOUNT which covers all our shows as well as news, gossip and spoilers. Now while twitter is a great way to get your 140 character live feed updates sometimes you just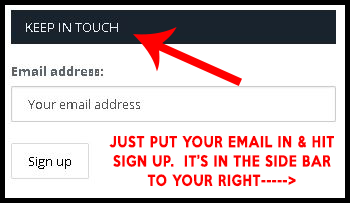 need more details! Which is why we suggest you also join our news letter! This way you can get info on your favorite reality tv shows, plus interact with other fans! You can also get special prizes and all the latest info by subscribing to our monthly newsletter (WE WON'T SPAM YOU).