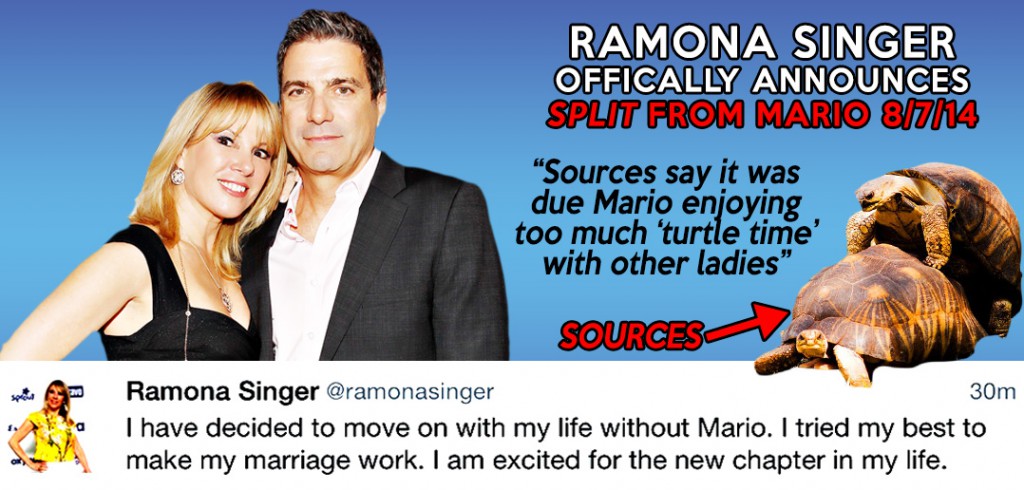 For months now rumors have been swirling that Real Housewife of New York Ramon Singer's marriage has been in trouble. They have vehemently denied rumors of  husband Mario's infidelity as recently as the  RHONY reunion. Ramona infamously screamed at Andy Cohen when he brought up the rumored affair. Well today Ramona has finally come clean. She has tweeted that she has decided to move on with out Mario and that she tried to make their marriage work.
One day after Ramona was screeching that Mario's affair rumors were just that, Mario was seen out with mistress Kasey Dexter. This isn't the couples first try at divorce. Ramona filed for divorce in January but decided to take him back. She kicked Mario out in late July after he was spotted with Kasey in Montauk, and the couple was actually photographed together on August 2nd. Ramona has packed his bags and told him to hit the road for good according to her friends.
Do you think this was the final straw in the Singer marriage, or will Ramona forgive and forget again?