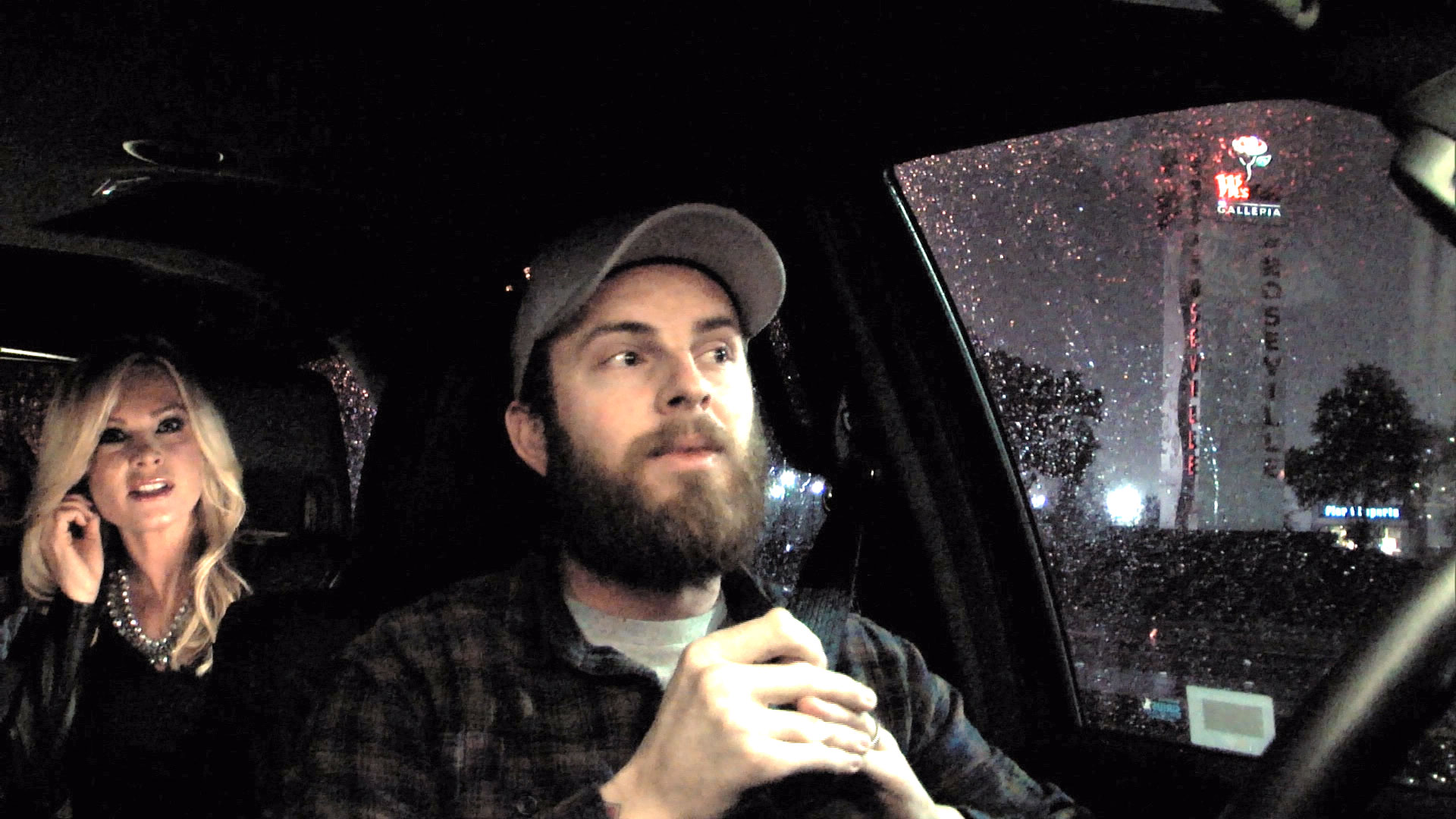 Tamra and her mom are packing to head up north to be with Ryan as he is about to have his baby. Sarah is having a C-Section so it is a pre scheduled thing and it happens to land on the day of Vicki's mothers funeral. She's upset she can't go but is happy Vicki understands why. She is packing baby clothes she got for them and is extremely excited to become a grandma!
Meghan and Hailey are having a Yoga/Paddle boarding session. It is hilarious watching them do yoga in the ocean trying not to fall off their boards. While on the beach they sit and chat about Vicki's mom passing away. Meghan gets teary eyed as she feels for Hailey since she is only 17 losing her mother to cancer. Heather and Lizzie meet up for some drinks to catch up. Lizzie is sad she missed the bunko party and they talk about how hard it must be for Vicki. Lizzie had already heard about it from someone and is happy that she has her family to lean on in this hard time. Heather tells her how it is so crazy that Tamra grand baby is being born on the same day of the funeral.
Vicki is getting packed and ready to head to Chicago for the funeral.  She is a mess crying and very upset that Brooks can't come with her to be by her side. Tamra and Eddie come by to check on her before she heads for the air port. They offer whatever help they can and will  watch over Brooks while she is gone. They have a sweet prayer and then Vicki tells her how much her mom loved Tamra and she can't get mad at her anymore!
Shannon and David arrive home from a Father Conference. They have a little talk with the girls about what they discussed. They ask how his day was and he straight up tells them that he is happy mommy isn't mad at him anymore since he upset her earlier in the day. Shannon gets upset over him sharing these kind of things with the girls and tells them there is more to it than that. Apparently the night before Shannon had found out some more things that David had lied about and it brought back all her bad thoughts.
Sarah and Ryan begin to get ready to head to the hospital since she is due that day. Tamra and her mom sit with Sarah's daughters in a waiting room. After awhile waiting Ryan comes in and tells them its time. Little Ava is born and looks beautiful. Ryan brings the family in to see her and Tamra begins to cry holding Ava. Once everyone is back home Ryan tells his mom that he likes it up their but he is ready to move back home. Tamra says she will help Ryan move closer as much as she can.
Meghan and LeAnn go to the hotel that they got for Hailey to get it ready for her and her friends. It is Hailey winter formal dance and the moms wanted to really make it special for her. Jim and Donny arrive with some more things and they set up the food and drink table. Once the girls arrive it is clear Hailey is upset that her mom forgot her dress and Meghan tells her to relax. Once the dress arrives and the girls are ready they do a photo shoot that Meghan planned for them on the beach before sunset. It is really great seeing a family co parent and getting along so well. The pictures all looked great even though it was a cloudy evening.
Heather and Tamra have a phone chat and catch up. Heather is happy to hear that little Ava is healthy and so beautiful. They both aren't to sure how Vicki is since she just got home but both feel for her. Heather thinks this is a good time for all the ladies to get together and have a good laugh especially Vicki.
Vicki arrives home and is in the bathroom unpacking when Shannon calls to check in. Vicki tells her how beautiful the funeral was and is extremely exhausted since she hasn't been sleeping well.It was sad hearing how she held her mom and just balled her eyes out. Shannon ends up coming by to bring her some natural things to help with her feelings. They sit and talk about how crazy it was that her mom died so quickly. She passed away in bed when she went to take a nap with her dog in bed with her. Shannon asks how it went with Tamra coming by. Vicki is happy where they are at right now but still does have her guard up.
 Also don't forget to check out our BRAVO page where you will find all the latest recaps on RHOC and Jon's weekly recap of All things Bravo with Princess Glammy. We are also covering Big Brother 17 Amazing Race Canada and King of the Nerds UK. Eric is also reading you the blogs of all cast from RHOC and interjecting his hilarious take on what happened during the shows. You won't miss a thing Bravo related here at  Your Reality Recaps.