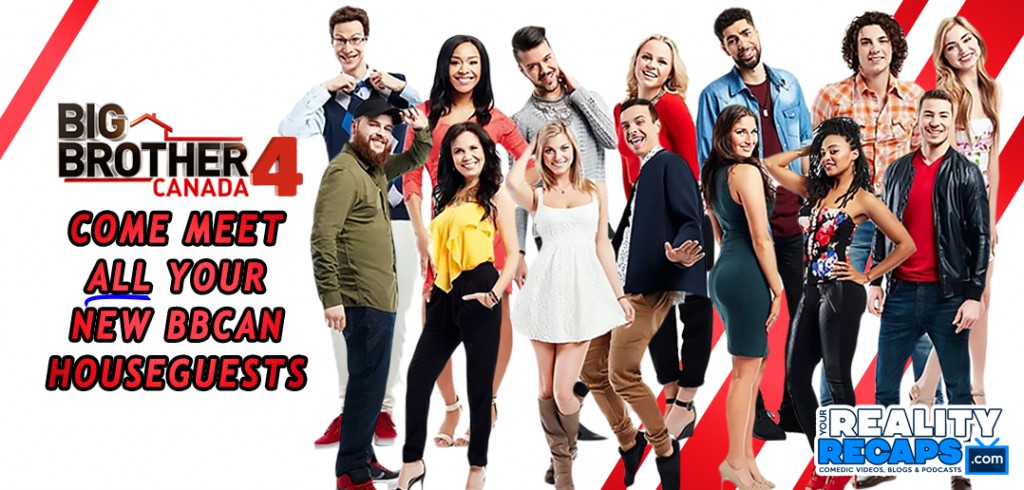 Christmas morning has arrived in the Big Brother world. The newest batch of hamsters has been revealed. Or at least the first 7 and now its time to meet the people we will be watching for the next three months. Love them or hate them we will scrutinize every thing they do and tweet endlessly about it.  So without further ado here they are!
Jared Kesler: 24 from Winnipeg MB. He's a pipeline worker with a heart of gold who will charm the pants off the house guest. I get the Emmett vibe from Jared, but he says if he had to pick his favorite HG is Jon from season 2. He doesn't plan to copy anyone game, just be himself. He may be strong but admits that mental challenges won't be his strong suit. He doesn't want a showmance but he knows he'll get bored with just the guys.  ERIC SAYS:  "Hottie Alert"
Kelsey Faith: 25 from Calgary Alberta. This fun loving flight attendant doesn't want to over think her strategy preferring to find a group of people she clicks with. She isn't opposed to a showmance if one presents itself but isn't going to mess with someones heart. She is more afraid of the mental comps but is planning to keep track of everything while she is there so she's prepared. Let me just say I love Kelsey. She's has a good head on her shoulders and very Ashleigh-esque, maybe even bordering on a Neda smart wise. Keep your eye on her, she could take home the prize money!  ERIC SAYS:  "Going to a wedding?!"
Phillippe Paquette: 21 from Ottawa, Ontario. I'm just gonna call the 21 year olds the brat pack since we seem to have a bunch of them. His plans are to fly under the radar and play a strong social game. Although he's very ready to stab someone, anyone in the back he will be ready for a showmance around day 42. If he makes it that far anyways as this DJ seems to have an ego the size of the Big Brother house. He isn't looking forward  to mental challenges. He seems to be a cross between his idol Jon Pardy and BBCAN ladies man Kyle Shore. Hopefully he can channel more of the Jon than the Kyle, or at least make better alliance than Kyle did.  ERIC SAYS:  "Me Likey!"
Christine Kelsey: 47 from Vancouver, BC. Finally we have a real honest to goodness adult in the house. This housekeeper will have her hands full cleaning up after the youngsters if she can make it past the first eviction. Lets face it. 40 somethings haven't faired to well in this game. This "game freak" would like to allign with someone opposite herself (Raul??)  so people won't guess they are together. Hello a page out of the Jun Song handbook. Love her already. She also plans to lay low and let the bigger players duke it out. Love her already! Please team up with Kelsey and Paige so I don't have to divide my loyalties – K thanks!  ERIC SAYS:  "MILF!"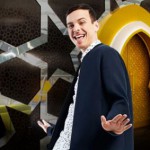 Mitchell Moffit: 27 from Guelph, Ontario. This YouTuber and scientist plans to use adaptablility as his strategy. I have high hopes for Mitchell I watched about 2 minutes of one of his videos and was enthralled but made myself turn it off to continue writing this. He may need to watch out for Raul. This guy is taken, like all the good ones are. He idolizes Neda, another point in his favor. He isn't going to reveal his true profession so his smarts don't intimidate. Not a guy to rest on his laurels, every move he makes will be deliberate even if it appears he' coasting. By far my favorite guy. Back off Eric this one is mine!!! I call dibs!  ERIC SAYS:  "Johnny?!"
Sharry Ash:  30 from Toronto, Ontario. This sexy customer service supervisor plans to listen more than she speaks and be adaptable within the game, changing her strategy as the house shifts.  Lets hope she doesn't change too much or she could look wishy-washy and unloyal. She plans on being a competitor, winning competitions. This girl doesn't plan on entering any showmances, unless her girlfriend walks in the door. Backstabbing and being a snake isn't on her to do list either. She thinks Jon's way of playing the game was the best, be likeable, have fun and win some comps. Hopefully she doesn't intimidate the younger girls and stick around for a while.  ERIC SAYS:  "Sexy!"
Dallas Cormier: 24 from St John's, New Brunswick.  This welder says he's the life of the party or class clown. He wants to have a male and female alliance so he has his bases covered on both sides of the house. He wants to adopts Kevin's social and smart strategy going into the house. He says he's a comp beast and a sore loser. He comes off a bit douchey despite not wanting to. He has some arrogance of Tom and Emmett but the party boy style of Kyle. He may rub people the wrong way even though he doesn't tone himself down a few notches. Oh and Dallas, Spencer called. He wants his beard back!  ERIC SAYS:  "Spencer?!"
Cassandra Shahinfar: 22 from Winnepeg, Manitoba. I will say it now she confuses me. She's a social media strategist that works at a car dealership.  Planning to play a strong social game she isn't opposed to lying or saying what she needs to. Using her assets (aka push up bra) to reel in the men she doesn't want a showmance so much as a guy that will win comps for her and do her dirty work. She thinks her talents in make up will give her points with the girls but her lack of ability in anything else might make her quite irritating to live with. She is kind of a Sabrina, Talla, Liza all rolled into one. Again, I'm confused.  ERIC SAYS:  "Nice Shoulder!"
So my overall thoughts is that this is a young cast….a very young cast. Will the few 30+ cast stand a chance against all these younguns. With the amount of people terrified of mental challenges  I really fear for the types of conversation will be listening to. Lets hope it's not all beer bongs and Justin Bieber. After a strong showing from Atlantic Canada, with only New Brunswick represented we see a switch to the middle provinces with Manitoba well represented. Saskatchewan and Quebec were shut out. I will miss the newfie accent. One newfie should always be cast just for the accent. I am really looking forward to seeing all these guys in action. I can't wait til Wednesday!
OTHER IMPORTANT BBCAN4 INFO 
Get The Scoop On The Latest Big Twist HERE
See How To Watch From Anywhere RIGHT HERE!
Our Live Recap Show & Interviews Will Be Fridays At 7PM On YouNow