Big Brother Canada has gone International! Finally confirmation of the news we've all been waiting for. Amidst the rumors of format changes and international coaches Global as finally confirmed that we will indeed behaving 2 international house guests in the our house this season. Currently 4 are sitting in sequester waiting on us Canada to cast our votes. So let's get to know who we can send in to cause havoc and mayhem.
BB US Season 5 and All Stars Jase Wirey. Best known for being the crazy part of the Four Horsemen in BB Season 5, he is the first person to win the first HOH in multiple seasons. Physicality is his best asset in the game, and he has a habit of going shirtless. Back in season 5 that may have been appreciated but its 10 years later so lets see what how he aged. He was a firecracker during his seasons, has age mellowed this  guy out
BBAU 10 winner Tim Dormer. Tim is one of the best known Australian reality stars. He made is way to the top of season 10 by being a master manipulator. Often he roots for the underdog and wants to play a fair game. Tim can be quite the charmer so we all need to watch out for him because lets face it who isn't a sucker for an Australian accent. Tim's charm saved him from eviction every week but the public votes in Australia, can he charm his house mates this season.
BBUK Nikki Grahame. Nikki has probably played the most Big Brother than anyone else with a total of 5 yes 5 seasons under her belt. She will tell you herself she is a Big Brother icon Bringing drama is her forte. Her diary room temper tantrums are legendary. Nikki has also had her own reality show so youknow she'll think she is Queen Bee. This legend will sure shake the house up.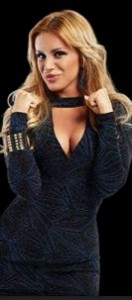 BB Italy Veronica Graf. This Italian PlayBoy bunny was the most talked about Italian house guest ever even though she was voted out second. Loved by the guys and hated by the girls she is not just a pretty face. Veronica has studied economics and business. She is sure to bring the sexy into any house and you better be careful of her.
So know what happens? Hope on over to BigBrother.ca where you can watch their into videos and vote for the one girl and one guy that you want to see enter the house. Need all the details of how to get your Big Brother Canada Fix this season? We tell you exactly when and where RIGHT HERE so set your alarms and PVR's so you don't miss a minute of the what promises to be the best season ever. Don't forget to follow Eric and I on twitter all season long for updates and show times. Along with our weekly recap show, you never know when we may pop in and do quick update on YouNow so be sure to become a fan.
Don't be shy let me know how you feel about this international twist? Love it or hate let's have a chat. I am not a huge fan. I think it's too early and I am not loving that we took spots away from Canadians. That being said I'm a sucker for an Aussie accent to I can listen to Tim talk forever. I just wish he didn't look like something out of a n 80's hairband!
OTHER IMPORTANT BBCAN4 INFO
Find Out How To Watch From Anywhere HERE
Meet The First 7 House Guests RIGHT HERE!
Our Live Recap Show & Interviews Will Be Fridays At 7PM On YouNow