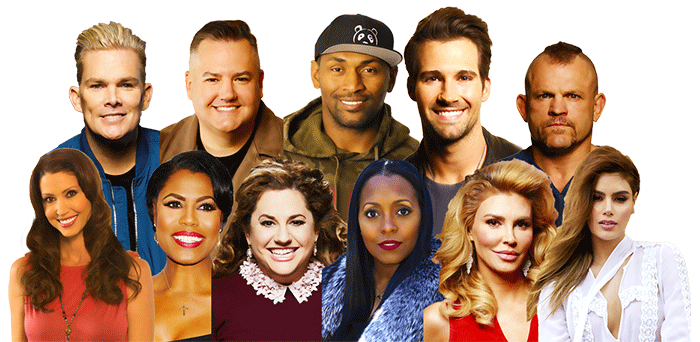 The cast of Celebrity Big Brother was announced on Sunday night and BB aired promos during the Grammys. Media day was held, so we have some idea of who comprehends the game and who doesn't. I've watched the interviews, read the articles and have come away with insight to share with you. Let's dig into it! This cast is comprised mostly of celebrities that have either been on Dancing with The Stars (DWTS), Celebrity Apprentice or both. It's like those two shows are having a 3-week alumni reunion with a few other houseguests mixed in for shits and giggles. Will their affiliations through previous shows lead to alliances?
LOOKING FOR HOW TO WATCH THE LIVE FEEDS OR THE SHOW SCHEDULE?  CLICK HERE!
All the celebrities believe they will be in the house with a cast of 10. They have no idea there are 11. I also have some more details for you on the show: the houseguests are competing for a $250,000 prize and 2 will be voted out each week. Now, that's a shitload of money for 3 weeks of BB verses $500K for 3 months on a normal season. Here are the celebrities:
Shannon Elizabeth, best known for her role in the movie American Pie, appeared on DWTS. She is now a world-class professional poker player in South Africa and knows Vanessa Rousso. She is a BB superfan, as evidenced by appearing on Evel Dick's podcast. She says that she is going to use her acting skills to fool the other houseguests. She said she might pull out the character Nadia from American Pie if it helps her get further in the game. She plans to read the cast and change her strategy as the game evolves. I'm more impressed with her than I thought initially. Twitter: @shannonelizab
Ross Matthews, best known for hilarious segments on The Tonight Show, Chelsea Lately and as a judge on RuPaul's Drag Race, will probably become a fan favorite for what I think will be fabulous DRs. He also is a BB super fan. He used to do BB pre-and-post show interviews, so he has a good shot at winning, depending on our input in the show. He thinks he is going to win because he has seen every episode of BB since season 1 and thinks that people will underestimate him. In his interview with Ika, he said that he doesn't like confrontation, giving Omorosa as an example of someone whose personality he couldn't handle. (LMAO) Twitter: @helloross #TeamFunFeeds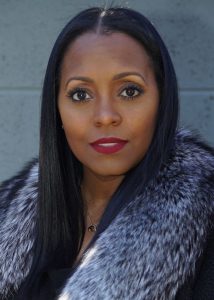 Keisha Knight Pulliam, best known as Rudy from The Cosby show, Tyler Perry's House of Payne and many other roles, is also known for having been a Cosby loyalist after the date rape scandal. Ika literally had to explain what a backdoor is to her. She has no idea what she's doing in the BB house and went out first on Celebrity Apprentice and on ABC's Splash. She says she's going to listen to what people say and watch what they do to see if they're in alignment with one another. She's also a major germaphobe and says that she will be cleaning the shower before that she takes one. She is bringing her own line of spices (to promote) and cooks every day. So does Ross, who isn't bringing spices. Too many cooks in the kitchen? Twitter: @peachespulliam
Chuck Liddell, apparently made UFC/MMA fighting mainstream (among straight men?) and was a UFC champion. He was on DWTS. One online bio says that he is a model. (Mmmkay. Not in this picture.) He had differing answers to similar questions by various media. He says he pays attention a lot more than people think and will be able to figure people out in the BB house. He told Ika he started watching BB when he was asked to be on Celebrity Big Brother. However, his CBS bio says he liked Paul's gameplay in BB19 and how he explained it throughout the season, which means he watched the feeds. He says he is a strategist that doesn't like curve balls and changes to plans. Um, that's a problem on BB: you must be adaptable, and he's stubborn. He was very serious in his interview with Ika. She only got him to smile once, which is odd considering how often the rest of the cast smiled and laughed with her. I don't know how he's going to fare in the BB house if that's his personality 24/7, but his CBS bio says that he will lie, make fake alliances, manipulate and do anything necessary to gain an advantage in the game. He's a mystery right now. Twitter: @ChuckLiddell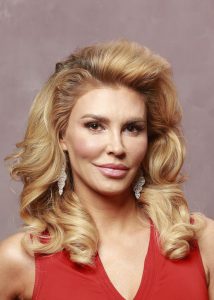 Brandi Glanville is a member of the cast because someone dropped out last minute. She found out the Wednesday before going into sequester that she was going to be on Big Brother. She's best known for stints on Real Housewives of Beverly Hills, DWTS, Celebrity Apprentice, Celebrity Big Brother UK and other reality shows. CBBUK is very different from our version as the public votes on who to evict. She hasn't watched Big Brother except for a couple of episodes the night before media day. She has zero knowledge of the game. When Ika asked if she wanted to be backdoored, Brandi said that only her husband and 1 other guy did that to her and she prefers the front door. Love her for those kinds of comments, but her brand of humor—having zero filter—may offend more conservative houseguests and may cost her since the houseguests are voting to evict. I hope she sticks around for #TeamFunFeeds. Twitter: @BrandiGlanville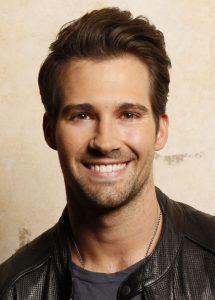 James Maslow Best known from Nickelodeon's Big Time Rush and the boy band by the same name is another person that appeared on DWTS. He is thinking of this as a vacation where he gets to play games. He's watched Big Brother BB16 and has friends that are superfans. He's excited that this gives him a platform to promote his new music and a movie that's being released soon. OK—I don't want to hear him (or any of them) promoting stuff on a constant loop talking to feeders. He says that he has a crude sense of humor and that he is super health conscious, which may drive his fellow houseguests crazy. He has a young fanbase and a huge social media presence. He even had his team put out a pre-recorded YouTube video of James promoting that he is on CBBUS after they were locked away into sequester. Twitter: @jamesmaslow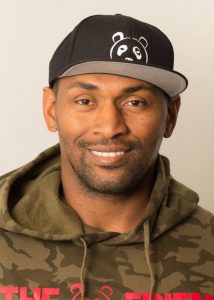 Metta World Peace (formerly known as Ron Artest, Jr.) is best known as being an NBA Champion and bad boy. He is known for being outspoken, eccentric and for several incidents of violence on the court, most notably Malice at the Palace when he fought with fans. He was ejected from multiple games for flagrant fouls. He says that in the BB house, he is going to be honest with people and tell them that he is going to evict them if he gets a chance. He doesn't want to put up with the he said, she said. He's only seen a few clips of BB on YouTube and was only familiar with the phrase Head of Household. His basketball training may come in handy in some competitions, but he may rub some people the wrong way if they know his reputation and if he's as blunt as he says he's going to be. Twitter: @MettaWorldPeace
Ariadra Gutierrez, former Miss Columbia that was Miss Universe for 7 seconds when Steve Harvey psyched her in the worst possible way. She has a very sweet outlook on it and doesn't blame Steve Harvey, saying that it wasn't his fault. She is a model that lives in Miami now. At 24, she's the youngest houseguest. She doesn't know very much about BB, other than she wants to win competitions. She doesn't want to form an alliance immediately, but she will be very loyal once she does. She hates liars, so she may regret this experience. Twitter: @gutierrezary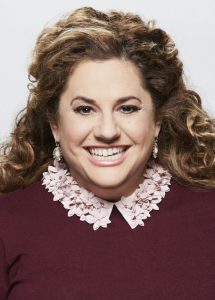 Marissa Winokur, best known as a Tony winner for her Broadway portrayal of Tracy Turnblad in Hairspray, several film and TV credits, including a stint as co-host of The Talk has been watching BB obsessively since Season 2 and often texts Julie Chen about various BB-related topics, including thinking that Rachel Reilly was the Saboteur. She's VERY animated and energetic, worrying that her personality will be a turn-off to other houseguests because it usually takes her awhile to win people over. She hopes that she will be able to team up with "an athletic gay man" because she doesn't think that she'll be very good at competitions. She is also set on an all-female alliance that makes it to the end of the game. She was on the same season of DWTS as Shannon, making it probable they team up. Twitter: @MarissaJWinokur
Mark McGrath, frontman for the band Sugar Ray, says that he watched BB19 and thought Jessica was the most beautiful woman and then when they announced that there was going to be CBBUS, he thought to himself, "I'm dumb enough to do that." He was on Celebrity Apprentice. He's very self-deprecating, thinking that he is going to be the oldest guy in the house, worries that athletes like Metta World Peace would beat him in competitions and that there will be shirtless 20-somethings in the house. HeOnly James could possibly fit that bill. Twitter: @mark_mcgrath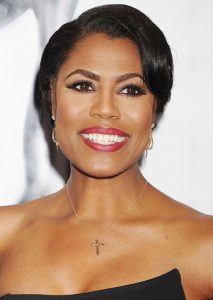 Omorosa Manigault, did not participate in media day. As Julie has been on CBS Early Show and on The Late Show with Stephen Colbert, she repeatedly said "Omorosa went from the White House to the Big Brother House." CBS Early Show commentator Gayle King pointed out that Omorosa likes to be heard and can't play nicely with others. Julie said that she thinks that Omorosa and Brandi will have drama right off the bat. On The Late Show with Stephen Colbert, Julie said that there was no reason that they couldn't have 11 celebrities since this is the first season of CBBUS, they can do whatever they want. So, we will see all the celebrities surprised at her arrival. Julie teased that she might spill some info about her year in the White House because they're being filmed 24/7. She might drop a few breadcrumbs for the book she is surely writing, but I don't think she's going to say, "Donald Trump is a racist and I know he colluded with Russia." Don't get your hopes up. I think she's there to rub people the wrong way like she has on all previous shows. Will security have to drag her out of this house, too? Her CBS bio says she is a BB fan and that Jeff, Jordan, Evel Dick and Howard from BB15 are some of her favorites. Twitter: @OMOROSA (Why YELL your handle? Might as well say @OBNOXIOUS!)
On Friday, there was a 15-minute leak of the live feeds where Marissa, Omorosa and Shannon seemed to be pinky swearing on an alliance. Omorosa seemed to be the ring leader with Marissa agreeing and Shannon offering a back-turned pinky swear. I don't know if that's real because the cast was made aware that they would be live briefly. Not much else was happening at that time. No idea who is HOH or any of the other details we all want to know.
It's going to be an exciting 2.5 weeks. I look forward to passing judgement on the houseguests along with you.
In the meantime, enjoy Eric's nightly comedic shows on YouNow with Celebrity Big Brother tea served piping hot. Former Big Brother houseguests will join him once the season starts. Follow him on Twitter @RealityRecaps. You can follow me @rebeccakayj.
There is going to be SO MUCH to keep up with this season!  So make sure you follow us on TWITTER and check our Celebrity Big Brother page daily for updates!  Of course if you wanna watch the action and drama play out live then GET THE FEEDS FROM US.  It's a great way to support us!  Just CLICK HERE to get them now!
WAIT!  Before you go… please comment below and let us know what you think! 
AND DON'T FORGET… we are doing YouNow shows all season when the feeds go down so make sure you BECOME A FAN there!  We will of course be doing recap shows and interviews too!  Whenever something goes down on the feeds we will get on social media via YouNow or Twitter to discuss LIVE with you!  We will also have recap blogs after every episode and speaking of episodes we will also be live on YowNow live tweeting during them!   Still want more?  Then become a Patreon for EXCLUSIVE content, giveaways, access to reality stars and become a member of the private Patreon group! 
So in order to help support us in our coverage of Big Brother this season please consider: Getting the live feeds from us here or becoming a Patreon, making a pay pal donation.  Of course we get it, money can be tight… so if you'd like to help us for free then be sure to subscribe to our shows in YouTube, iTunes, YouNow, and thumbs up and give us a nice review (we want to win a podcast award this year). Also following us on your favorite social media site (by clicking the icons in the side bar) and then sharing our content there is also a great way to help as well! We can't thank you enough for enjoying our shows these last 8 years,hopefully with your support we can continue to do them for the rest of the year.  You could also see what specific help we need by checking out our HELP US page HERE!  We can't thank you enough for all your support!  We love you all!  
We also have a BRAND NEW TWITTER ACCOUNT which we will be using solely for our Live Feed updates.  It's a great way for you to find out what is going down as it happens 24/7 on the live feeds!  We wanted to keep it separate from our MAIN TWITTER ACCOUNT which covers all our shows because we love you and don't want to fill up your timelines!  Plus we will be posting news, gossip and spoilers there about CBBUS exclusively too and we don't like to spoil on our main twitter account.  Now while twitter is a great way to get your 140 character live feed updates sometimes you just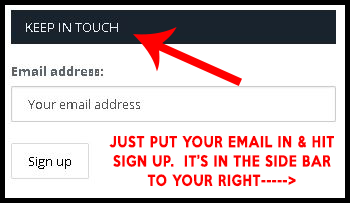 need more details!  Which is why we suggest you also join our news letter!  This way you can get info like the exact cameras and flashback times for the updates we are giving you, plus interact with other fans!  You can also get special prizes and all the latest info by subscribing to our monthly newsletter (WE WON'T SPAM YOU).   Thank you for all the support