We're less than a month away from the new season of Survivor! I'm not sure what the majority of the opinion is on the twist this year, but I think it will be an interesting one. I like some of the people already, and I dislike some of the people already! Twists are twists and it's only an element of the game; what makes a season really good are the people in it so… Let's get to know these people!
White Collar – Masaya: Max, Carolyn, Tyler, Shirin, Joaquin & So (Kim)
Carolyn Rivera | 52 | Corporate Executive | Tampa, FL | @cjrivera14: First thing you need to know about Carolyn – She is a New Yorker and she's very competitive. Nike Roshe Run Femme Fleur This mom of three has been married for 36 years and oh yeah… She's a New Yorker! And he's freakin' 52?! Look at her! She looks my age and that's how long she's been married! Did I mention that she's a New Yorker? I might have forgotten to mention that so in case I didn't – Carolyn is a New Yorker, but she claims to have a sweet, soft side, but better not piss her off because she doesn't take to kindly to liars and such, which, yes, will make Survivor a very interesting game for her. If she maintains her self-proclaimed sense of humor and is able to hang with all the people like she says she can, she could go pretty far, but that New Yorker attitude… We'll see.
Joaquin Souberbielle | 27 | Marketing Director | Valley Stream, NY | @Joaqsworld: Well he's confident, that's apparent from his bio and apparently his athleticism cannot be beat, it's unbelievable how athletic this guy is, apparently. Oh, and also, we've never seen ANYONE like Joaquin on Survivor before. Nike Air Max Femme I mean, how often do we see super athletic dudes with the will to win at any cost? We NEVER see THOSE kinds of dudes on Survivor, right? So I guess we're all in for a super duper treat since this guy is going to be partying it up on the island. Something tells me this social guy is going to play a little too hard a little too fast because of his relentless will to win, but… Well see.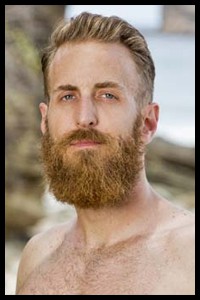 Max Dawson | 37 | Media Consultant | Topanga, CA | @fymaxwell: Winning the game would be great, but also… Max is excited to hear Jeff say "all the fixins". Hahahahaha!!! I love that. He says he's most like Jonathan Penner and Max has taught a college class about Survivor; he loves the game and thinks that it deserves to be honored by the people that play it. Nike Air Max LTD Femme I bet we share the same opinion on Survivor quitters! Overall I think Max has a good chance at making it far in the game, he knows it and he says he's really good at reading people and influencing others – all good qualities to have for Survivor, but… We'll see.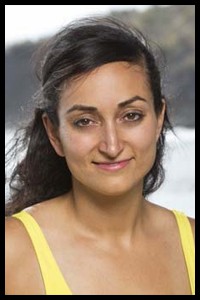 Shirin Oskooi | 31 | Yahoo Executive | San Francisco, CA | @theshirin: LOL I think Shirin is going to be fun to watch if she's as spit fire as she comes across in her bio. Nike Air Huarache femme New Balance 996 homme Chaussures New Balance She thinks she won't be seen as a threat, she says she's most like Sandra and Rob Cesternino and Shirin calls Survivor the ultimate social game – and it is her favorite game. Thank you! So many people yammer on and on about athleticism and winning challenges, but in my opinion, Survivor is social above all else (and so is Big Brother…). Nike Air Max 95 femme If you can't maintain good relationships with people, it's very hard to win so as long as Shirin can do that, she could go far… Or first, but… We'll see. Adidas Zx Flux Femme Leopard Nike Air Max 90 Femme Blanche
So Kim | 31 | Retail Buyer | Long Beach, CA | @So_Kim: I like this girl. infolink.fr I think she and Shirin are either going to get along VERY well or one will be the other's demise. Both seem to have a good sense of humor and level heads; I bet they'd be the best of friends in the real world, but in this GAME. One could easily view the other as threat instead of a friend and So Kim is ready to make BIG MOVES. louboutin baske She doesn't want to play it safe. nike air max 2016 uomo She wants to be legen- wait for it… because we've all heard this before, but things change once you get to the island and see what types of people are playing the game with you – dary. She seems fun, though! She doesn't like "princess" attitudes so that's a check mark in the "awesome" box for me, but… We'll see.
Tyler Fredrickson | 33| Ex-Talent Agent Assistant | Los Angeles, CA | @TheTFreddy: Well, well, well… It's Cochran with a soccer ball and a boat load of confidence! I wouldn't trust this guy for ONE second on that island, which is why he could struggle being around two women who know the game… Not to mention Rico Suave up there; not because he's, like, eye candy, but because he's "super althlete" and soccer background or not, Tyler better play it up like he hasn't studied the game. New Balance Pas Cher He would be my first choice for torch snuffing if this were my tribe. ffxiv buy gil New Balance 533 femme Not because he's no good in challenges, but because he's knows the game too well and I'd rather keep around Mr. nike air jordan 5 homme Has Probably Never Seen The Show So Doesn't Know How To Play. Air Jordan 30 Homme But… We'll see.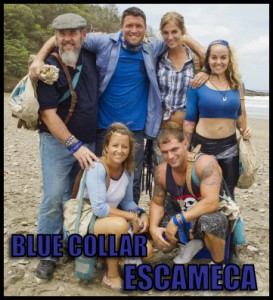 Blue Collar – Escameca: Dan, Mike, Sierra, Lindsey, Kelly & Rodney
Dan Foley | 47 | Postal Worker | Gorham, ME: Oh I hope the Blue Collar people keep this guy around for awhile. He seems like he'll be fun to watch and he's from Gorham, Maine! LOL Firefly fans will get that… None of the rest of you will, but I had to include it. Dan says he's most like Stephanie, Tony and Rupert and I see it, well, I see the Rupertness of him, but the rest of it remains to be seen. As long as his tribe mates don't see him as the "old guy" and completely useless in challenges Dan could go far into the game. He seems likeable enough and I'm sure he'll be a work horse around camp so as long as he be an asset in the group challenges, I'm sure he'll merge. Or he'll be first voted out, but… We'll see. (Couldn't find a Twitter account for Dan, though). Nike Air Max 2017 Femme
Kelly Remington | 44 | State Trooper | Grand Island, NY | @remington231: Okay, this is one of the shortest bios I've ever seen for a Survivor contestant… Isn't that just like a police officer? No fluff. No filter. No non-sense. Nike Air Max 1 premium femme I love her personal claim to fame the most: "My career because I get to use my pepper spray, handcuffs, night stick and Taser before I even walk out of the house." WTF goes on in this woman's house before breakfast? For real, though… Is it like 50 Shades of Gray in there or what? Nevermind… I don't want to know. Nike Air Max Thea Homme Noir There's not much else to say about Kelly except, really? ANOTHER Survivor named Kelly? They should do a Survivor: Robs Vs. Johns Vs. Nike Free Rn Flyknit Homme Kellys…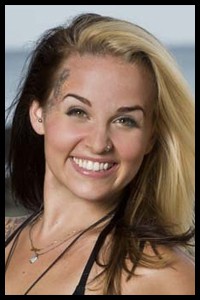 Lindsey Cascaddan | 24 | Hairdresser | College Park, FL | @HairdoLou: I'm not sure how being a hairdresser is considered being "blue collar", but that's what Lindsey is and that's her tribe! This girl is definitely a free spirit, but a tough one that likes to compete. She's a single mom and says she's most like Ciera from the first season of Blood Vs. Nike Air Max 2012 Homme Water… I always get a little nervous when people say their favorite/"Player I'm most like" is from a recent season – most often it is indicative that they have not watched the show as much as it seems. Not that I don't love Ciera and see why Lindsey admires her, but… There have been other single moms that have played extremely well and made big moves and a lot of them are in earlier seasons and played a much more well-rounded game than Ciera. Nike Air Max 2017 Homme But… We'll see.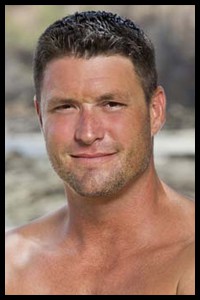 Mike Holloway | 38 | Oil Driller | North Richland Hills, TX: Another disc golfer! How fortunate that Mike and Dan, both lovers of disc golf, are on the same tribe! I'm not sure what to think about Mike. He'll either lead the charges or follow the leader, which is, like, DUH, you can only do one or the other, but if I were him, I'd follow the leader. I'd keep my head down and my nose clean if I were Mike! He seems really likeable and it's great that he's ready to "get on it", but I think his big moves will be best made on the down low. Mike has to let other people believe that they are making the decisions – he has to be a puppet master. That's just the vibe I get, but… We'll see.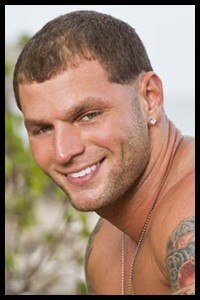 Rodney Lavoie Jr. | 24 | General Contractor | Boston, MA | @Rodney_Boston: This guy… I'm trying to think of nice things to say, but screw it. New Balance 997 homme THIS GUY! Oh he thinks he's pretty special! We've never seen anyone play like he's going to play, he's the total package and he's going to PROVE it. This sounds sooo familiar! UGH! Where have I heard this before… Hmmm… OH yeah… that OTHER guy who said we've never seen anyone play the game like him before on the White Collar tribe! LOL For real, though… Where do they find these people? And I just LOVE when these guys say that they admire men with hot wives. Adidas Superstar Femme Noire Really? That's admirable to this guy? Yeah… THIS GUY! Rodney is another candidate for playing too hard too fast, but… We'll see.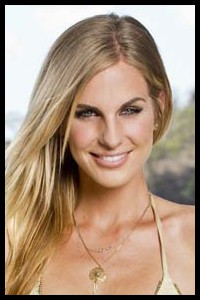 Seirra Dawn Thomas | 27 | Barrel Racer | Roy, UT: Okay, Barrel Racer? Really? THAT'S a blue collar "job"? At least a hair dresser provides a service. Barrel racing is what happens at a rodeo and it's really just another form of working in the entertainment industry, which… I dunno. Doesn't seem very blue collar to me, but she's blonde so… OH… And she's working towards and Criminal Justice degree… NOW it all makes sense. nike free 3.0 v4 donna nike air max flyknit donna The fact that she's a model and, like, all cowgirl and stuff has NOTHING to do with her being on Survivor this season because it's all about that degree she's working towards. Rodeo success be damned! I have no doubt that Seirra is a cow girl and can keep up with the men; however, not many people can play like Parvati, the Survivor she says she's most like and she's on this tribe with mostly older men who will probably see through her game, but… We'll see. asics kayano 23 femme
No Collar – Nagote: Joe, Will, Nina, Jenn, Hali, Vince
Hali Ford | 25 | Law Student | San Francisco, CA | @hali_ford: Another woman who thinks she's like Parvati… Good thing Hali isn't on the same tribe as Seirra or their strategies would probably… Well, I'm not actually getting a huge strategic vibe from Hali. Sure, she's smart, upbeat and fun and she caught a fish and cleaned it while camping, which is great, but sometimes those things can get you voted out real quick OR keep you around to be useful until you're too much of a social threat to take to the end. I don't know… I just don't see Hali going very far in the game, she seems a likely candidate for the "we don't know who else to vote out" type of player. Parajumper Femme Alaska It's one thing to say you're like Parvati, but it's another to actually play like her and she's kind of a stand-alone, but… We'll see. new balance femme pas cher
Jenn Brown | 22 | Sailing Instructor | Long Beach, CA: I am LIKING this girl! She's been a Survivor fan since season one, which is always something I like to hear. I get a very "strong player" vibe from her and she's not riding the "I'm Most Like Parvati" train – She says Malcolm or Kate, which is ironic because from what I've seen, I get the most Parvati vibe from her! LOL Since she's been watching the show from the beginning, and has wanted to be on the show since the first season, Jenn knows what she's getting herself into and from what she says, she knows what strategies work and when to execute them/shut them down, but… We'll see! There's a lot of Jenn-like names on Survivor… Hmmm… Survivor Robs Vs. Nike Air Max 95 Homme Johns Vs. Kellys Vs. adidas neo 10k femme Jenns…
Joe Anglim | 25 | Jewelry Designer | Scottsdale, AZ | @Janglim21: Another huge Survivor fan! I bet he and Jenn get along so well! Or strive to get the other voted out of the game. His bio is at least twice as long as Kelly's so there's definitely a lot of passion in Joe and he doesn't seem so obsessed with his athletic ability as some of the guys this season. New Balance 420 femme New Balance 993 homme Joe knows the game, he knows it's social and he thinks he has all the skills and talents necessary to maneuver and adapt as the game progresses. Air Jordan 1 Femme Adidas Zx 700 Femme Bleu Like Jenn, as a fan, Joe knows what to expect from the elements and camp life so as long as he keeps it relaxed and groovy he could go pretty far, but… We'll see. Nike Roshe Run Style Homme
Nina Poersch | 51 | Hearing Advocate | Palmdale, CA | @NinaPoersch: If the No Collar tribe doesn't win Immunity Nina is gooone. She's the oldest on her tribe and while she may be able to climb mountains, hands down, her tribe will see her as the weakest physical link in their chain and in the beginning of the game… Well, we all know how it goes. There is always a mental aspect to the first half of the game challenges, but in the beginning they are a lot more physical. So… Let's hope the No Collars perform well and win that Idol or I'm afraid Nina is going to get cut early. If she can make it through the first few Tribal Councils she could go really far, but I don't see her winning, but… We'll see.
Vince Sly | 32 | Coconut Vendor | Santa Monica, CA: So… He sells coconuts? Not much more I can say about that. He may be sly, but I get a good vibe from Vince. Nike Air Max 2018 Homme New Balance 577 homme He seems confident, but not so much that he is completely driven by his ego. New Balance 446 homme Aaand guess which Survivor Vince says he's most like! Parvati! LOL I will give this to Vince because he also says Coach and Fabio and unlike the ladies who talk about Parvati, I think Vince is more likely to be able to mimic her game. I think he has a good shot at winning if he doesn't appear too threatening. He says he'll win because he can find ways to connect with almost anyone and that is definitely something you need to be able to do to win Survivor, but… We'll see.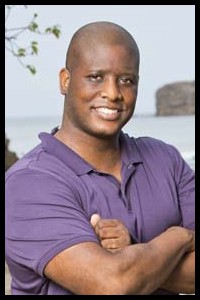 Will Sims II | 41 | YouTube Sensation | Sherman Oaks, CA: Another really short bio! Will says no one will be able to outplay his social game, that is he most like Earl and his motivation is money, money! There must be something about him that inspired the decision to cast him. If I only saw this bio I would say "NEXT". Maybe it's his "YouTube Sensation" occupation status, or maybe it's that he likes to travel or maybe it's because he has people skills and is a team player… He just has that indefinable quality they were looking to utilize in this cast… He does have the look of a Survivor winner, though. adidas tubular femme Nike Air Max 1 Homme I have to admit that. Will is a sleeper. He's the one you don't expect to go far, but does because of that quality he has, but… We'll see. There is your Survivor 30 Worlds Apart cast and my initial thoughts about them based on their photos and bios! This is about as in-depth as I get pre-season for Survivor. louboutin baske I get a much better feel for the players after the game begins and the reality of playing it sets in for everyone. UGG Bottes Pas Cher So! Wednesday, February 25, 2015 8/7c on CBS – Survivor!!! Until then… Enjoy my King of the Nerds blogs, all of our Bachelor and Bravo content and so much more here at Your Reality Recaps. If you're shopping for your sweetheart, give Amazon and try and click here first – It really helps us out and it doesn't cost you anymore.