We continue right where we left off last week! Heather comes over to Meghan baffled as to why Shannon stormed off. Meghan explains how she just brought up the phone call and Shannon got very defensive. Heather sees the signs as this was the same way Shannon acted at Lizzie's party last year. So Heather tell Meghan she is going to go find her and see what happened. Shannon tells Heather she feels ambushed by Meghan. Ladies all gather on the couch and chat wondering why Shannon was upset. Katie
says that we are here for you if your upset and as she is saying this Meghan walks back in the room causing Shannon to tense up. Meghan sits right next to Shannon and apologizes saying she didn't want it to go down like that. Shannon tells her she felt ambushed and that she was painting her out to be uncharitable. She doesn't understand how she got her private number cause the girl who said she got it from said she didn't give it to Meghan. Meghan fires back "Who do you think you are" over Shannon's private number statement. They continue to repeat themselves before finally Shannon gives on obvious fake sorry that Meghan clearly didn't accept.
Back home now we catch up with Meghan and her assistant Melissa chatting about JDRF charity event she is hosting. Brook and Lindsey who are the event coordinators show up and go over with Meghan how the entrance will go and decorating. Meghan is stressing a bit cause she just joined this charity and it is kind of her and Jim's coming over party in the OC. We also learn that they close next Thursday on their house and will move into a rental for a few month before buying a new home.
Heather meets with her builders to go over some budget issues they are facing. They figured out the cabinet issue they had before but now the Stone is a problem. Over budget…two words Heather is over hearing. She loves the stone tile they showed her and asked how long before it's all in and he says MONTHS! Its like over seven-thousand square feet of it to install. Heather expresses how this house is all Terry and he is building his dream home. OH OKAY Heather!
Vicki and Tamara meet up for drinks and the ladies dive right into their lives. Vicki asks if she is a grandma yet and Tamara says no but they are a week away. Shannon joins now and they talk how Brooks is feeling. Shannon says she has been looking to find more natural ways to handle his cancer. Shannon explains to Vicki what all went down with her argument with Meghan. Vicki is confused as to why Meghan would act like that. She then goes on to explain how it works for the event and how you bring two bottles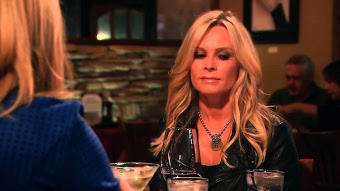 of wine donating one of them. Vicki says that Meghan has called to invite her and Shannon says she still hasn't heard anything yet but has got the bottles and dress already. Tamara makes a face and Shannon asks what that was. When then get flashback to earlier in the day when Tamara was with Heather and Katie for lunch when Meghan called to invite her. Tamara asks her if she is inviting Shannon and Meghan gives a stern NO cause she is loose cannon. Shannon is shocked and disappointed to hear this. Vicki then decides that she will not attend cause of the childish behavior.
Heather stops by Meghan's house in hopes of changing her mind. Asks her how she liked Napa and Meghan said it was great except for Shannon. Heather tells her that she totally understands why she isn't inviting her but feels it is a charity so why not. Meghan says she has thought this out completely and stands by her feelings.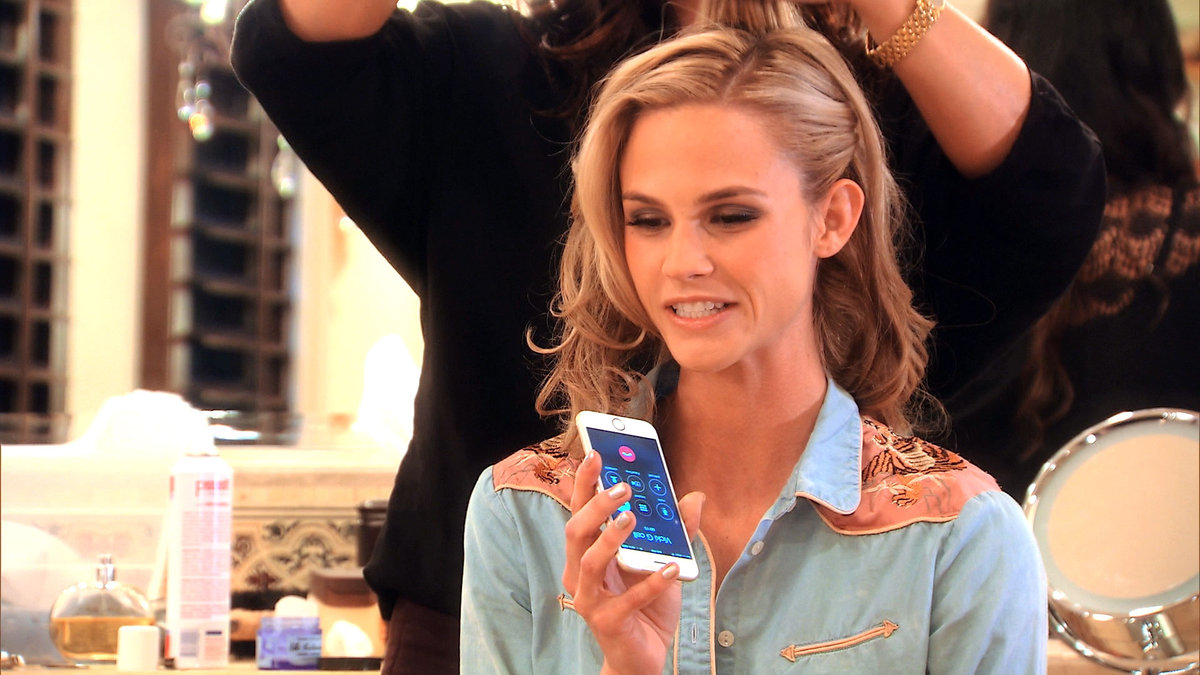 Says she doesn't want to exclude her but Shannon brought it on herself. Heather warns her this could bring a lot of problems to the table. Then on other side we get Vicki showing up to Tamara house to get ready for the night. Vicki tells her she is going to call Meghan to tell her she isn't going to make because she is going to hang out with Shannon. surprisingly Meghan responded very well to Vicki's call and tells her she understands and to have a great time.
Time for the party and Meghan is looking stunning. Jim and Meghan step downstairs to see how everything came out and extremely happy with the results. Tamara is the first of the ladies to arrive without Eddie who had to work. Meghan is happy to see her and tells Tamara she was glad she came cause she wasn't to sure if she would after the Shannon thing. Tamara says it isn't her business and she goes to things she promises to go to. We get introduced to Hayley's mother LeAnn who is battling Colon Cancer. Heather and Terry show up looking amazing as normal.  It really is great to see parents co-parenting and enjoying their company. The house and pool area look amazing and Meghan gives a sweet speech outside thanking everyone for donating. Tamara and Heather sit down to the side to talk about everything. Heather says it sucks Shannon wasn't invited cause nobody likes to be the one excluded. Meghan walks right over to them and calls out if they are talking about her and Shannon issues. They admit they are and Meghan explains how she doesn't want everyone to gossip about it and she will deal with Shannon later just not at this event. Lizzie calls to check on Shannon to see how she is doing and is happy to hear that her and Vicki are doing shots! Vicki tells Lizzie to come party with them and she tells them I will come don't worry! Lizzie tells Tamara about the call and that makes Tamara wanna go too! Heather ask them if they are going to tell Meghan the truth to why they are leaving…as Meghan is walking up from behind. Tamara tells Meghan straight up what they were talking about and Meghan says no hard feelings if they want to go. At the end of the night Jim and Meghan sit down talking of how happy they were with the results of the party.
While the party was going on we had Shannon and Vicki out for drinks. Shannon says she just doesn't understand what she did to Meghan. Vicki says how she much rather be at a bar than stuck up parties which we all know already! After some time Lizzie, Christian and Tamara arrive ready to party it up! They all begin to talk shots and laugh. Tamara tells Shannon she is sorry that she was the one excluded and that it really does suck.
How will Meghan handle the replication of not inviting Shannon to her party?  .Also don't forget to check out our BRAVO page where you will find all the latest recaps on RHONY, Big Brother 17 and RHOC. Jon is also reading you the blogs of all cast from the two housewives show and interjecting his hilarious take on what happened during the shows. You won't miss a thing Bravo related here at  Your Reality Recaps.