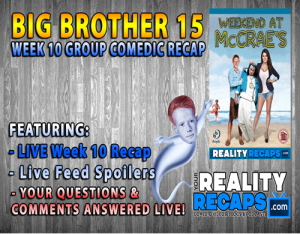 I know it has always been a dream of yours to have us comedicly mock you all summer long… and now you can!  CBS has finally announced their open casting calls for Big Brother 16 in the month of March, 2014!  We have the list for you below.   Of course  you can always apply online and if you do be sure to let us know.  We'd love to see your casting tape and offer any advice we can.   After all we will be the OFFICIAL and ONLY place to get a LIVE STREAM of the NYC premiere party this year… just like last year… so we want to make sure this season is the best it can be!  I mean assuming we are buying this…  I thought Big Brother 16 was All Stars?  Are the rumors true or no?  Sound off in the comments below and let us know what you think!
ALBUQUERQUE, NM
Saturday, March 29, 2014 12pm – 3pm
KELLYS BREW PUB
3222 Central Ave. SE, Albuquerque, NM 87106
CHARLESTON, SC – To Be Announced
CHICAGO, IL
Sunday April 13, 2014 12pm – 3pm
LUCKY STRIKE
322 E. Illinois St. Chicago, IL 60611
CLEVELAND, OH  – To Be Announced
HOUSTON, TX
Saturday, March 22, 2014 12pm-3pm
LUCKY STRIKE
1201 San Jacinto St. 3rd fl. Houston, TX 77002
KANSAS CITY, MO – To Be Announced
LOS ANGELES, CA – To Be Announced
MIAMI, FL
Saturday March 22, 2014 12pm – 3pm
CAMEO
1445 Washington Ave. Miami Beach, FL 33139
NASHVILLE, TN – To Be Announced
NEW ORLEANS, LA
Saturday, March 29, 2014 12pm – 3pm
BOURBON COWBOY
241 Bourbon St. New Orleans, LA
NEW YORK, NY
Sunday,March, 30 2014 12pm – 2pm
LUCKY STRIKE
624-660 W. 42nd St. New York, NY 10036
PHOENIX, AZ – To Be Announced
SEATTLE, WA – To Be Announced
SOUTH BURLINGTON, VT
Thursday April 3, 2014 2pm-7pm
UNIVERSITY MALL / "U-MALL"
155 S. Dorset St. South Burlington, VT 05403
**Applicants should enter through Sears or the doors near Express.
VESTAL, NY
Saturday, March 29, 2014 10am-1pm
MATTHEWS PLANET PRE-OWNED
2100 Vestal Parkway E., Vestal, NY 13850
WASHINGTON, DC
Sunday March 23, 2014 12pm – 2pm
MIDTOWN PARTYPLEX
1219 Connecticut Ave. NW Washington, DC 20036