Sign up for your BB19 live feeds and help support Your Reality Recaps. Just go to yourrealityrecaps.com/bb19feeds. It really helps support this website, live shows, interviews with houseguests and all the great #BB19 content you'll find here all-season long.

16 new castmates were revealed on Monday, 6/19/17. Jeff Schroder did quick live interviews with each of the houseguests from the diary room on live feeds. Many are long-term fans of the game. Most houseguests are single and say they may be open to a showmance, which is an angle Big Brother may be pushing coming off a season with 3 of them. Some low-lights of the interviews: obvious recruits and hearing "fly under the radar" in most interviews or bios. We have a nice range of ages this year verses past seasons when it's been mostly younger 20-somethings.
Here is your BB19 Cast: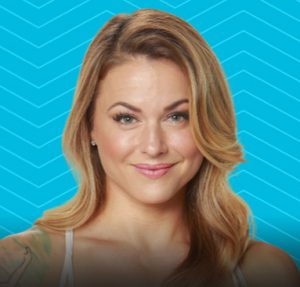 Christmas Abbot
Age: 33
Occupation: Fitness Superstar
Resides in Raleigh, North Carolina
Her favorite past houseguest is Helen Kim from Season 15. She is a CrossFit Trainer, best-selling author that just released her second book, First Female NASCAR pit crew member and two-time Iraq contractor. She's your basic bad ass. I expect her to be both a physical and mental threat, but her strategy is to stay under the radar by staying out of drama and by using her ability to read people to be there emotionally as a mentor to fellow houseguests. She recognizes that she won't be able to hide her athleticism, but hopes that won't make her an immediate target.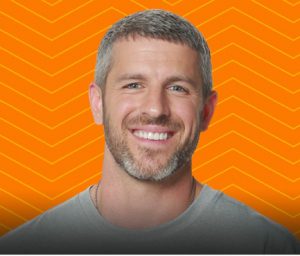 Matthew Clines
Age: 33
Occupation: Renovation Consultant
Resides in Arlington, Virginia
His favorite past houseguest is Donny Thompson from BB16. He's athletic and works out a lot. His strategy: Befriend everyone, figure out strengths and weaknesses and determine with whom to align. He specifically wants to form relationships with female houseguests because they "move the chess pieces around the house." I like a man that sees females as integral to their game. He doesn't sound like he's going to try a typical bro alliance. A lot of women in my chat room were calling him a silver fox. I concur.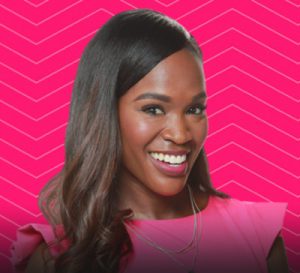 Dominique Cooper
Age: 30
Occupation: Government Engineer
Resides in Woodbridge, Virginia
This is one SMART lady. She's a Nuclear Engineer in DC and has a Master's Degree in Electrical Engineering. Easily one of the best of Jeff's interviews! She couldn't name a favorite past houseguest on her bio, but says she's a fan. (Recruit?) Her strategy is to be friendly, observant, watchful, making constant mental notes about everyone to use to her advantage. She wants to remain neutral for as long as possible and consistently strategize. I do hope that she dumbs down her profession or she could be considered a mental threat right out of the gate.
Elena Davies
Age: 26
Occupation: Radio Personality
Resides in Dallas, Texas
Her favorite houseguest from past seasons is James Hueling because he kept it "fun." Ugh. Obviously, she doesn't follow him on social media to know that almost everyone that played with James is no longer his friend. I digress. Her strategy is 'situational' but involves forming alliances and manipulating people. Duh—it's Big Brother. She states that she's abrasive and funny in her bio, so I'm hoping that leads to #TeamFunFeeds.
Jason Dent
Age: 37
Occupation: Rodeo Clown
Resides in Humeston, Iowa
According to his bio, his favorite houseguest is James Hueling. However, during his interview with Jeff, he couldn't name a favorite. He also appeared to not know who Jeff is. We do learn during his interview that his Rodeo Clown name is #WhistleNut. He said he wanted to do the show for the opportunities that could come afterwards and couldn't name one thing about his strategy for playing the game. He should have just said I have never watched the show. Dude, you're sequestered. Ask for the DVDs. On his online bio, when asked if he has a strategy, he simply replied, "Yes." RECRUIT!! I hope he is the first evictee.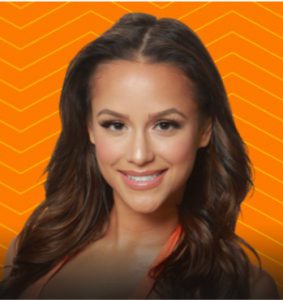 Jessica Graf
Age: 26
Occupation: VIP Concierge
Resides in Los Angeles, California
Her favorite past houseguest is Janelle Pierzina from BB6, BB7 and BB14. She thinks that they have similar personalities and qualities. Her strategy is to find the strongest male player in the house, team up with him and clear the house. She says that she is depending upon her social game as Miss Congeniality and wants to do some puppeteering. She describes herself as the life of the party and likes to make people laugh. She said she wants to win this season, be invited back if there is an all-star BB20 and win that season, too, because no one has ever won back-to-back seasons. She is anti-showmance for this summer, but if someone happens to be Mr. Right (Now), she tends to get a little boy crazy. She doesn't want to stab people in the back, but she will so she can split the money with her mom. Of all the female houseguests, she was the most dressed up in her interview in a side-boob and cleavage-baring black jumper with Manolo Blahnik heels. She's a beautiful lady, but if she dresses like that all the time, some female houseguests might get jelly.
Cameron Heard
Age: 24
Occupation: Microbiologist
Resides in Woodridge, Illinois
His favorite past houseguest is Ian Terry from BB14, although he thinks he will be a better version of him. He sees himself as nerdy, but he is going to own who he is. He's not going to lie about his profession or past experiences. He's athletic for a 'nerd.' He can snowboard double black diamond slopes and biked 600 miles in 10 days. His strategy going in is to tell HOHs why it is better for both of their games to keep him off the block. He says if someone is irrational like GinaMarie Zimmerman from BB15, he will put fear in that HOH by telling her or him that someone else is coming after them. He told Jeff that he is certain that he will be the smartest guy in the house. He is a serious gamer and can solve Rubik's cubes of all different shapes and sizes. Although he's had a girlfriend for 7 years, he says that he will flirt with the ladies and work his social game. He hopes that his hashtag will be #NerdHeard since Heard is his last name.
Mark Jansen
Age: 26
Occupation: Personal Trainer
Resides in Grand Island, New York
His favorite past houseguest is Brendan Villegas from BB12 and BB13. Being a personal trainer, Mark is in peak physical shape. (Just ask anyone who was watching live yesterday!) His strategy going in is to try and read people, relate with everybody, be real, "don't get caught up in stories" (lies?) and earn peoples' trust and keep it. He told Jeff that he has to see who he's playing with to form a full strategy as far as alliances. When asked what his downfall might be, he responded with "girls." Mark lost both of his parents in his teens and wants to use some of the money to start a foundation to help single mothers and kids that have lost both parents. He described himself to Jeff as a big teddy bear. Swoon. He's nonconfrontational and seems easy-going. And he's HOT!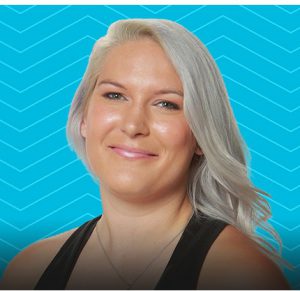 Megan Lowder
Age: 28
Occupation: Dog Walker
Resides in Phoenix, Arizona
A super-fan of the game, her favorite past houseguests are Frank Eudy from BB14, BB16 and BB18 and Paul Abrahamian and Victor Arroyo from BB18. Her strategy: Find the biggest guy and make him her gym buddy. Once they're allies, they should build a strong team that can win comps and keep them close. After picking off Houseguests they don't like, she will spread false info and make sure no one knows it came from her. At the same time, there is always that whiny girl that can't handle the pressures of the house. She'll make her into a secret ally whom she will remain solely loyal to take to Final 2 because Megan believes she will beat her. She will play scared, never thinking she's safe and if people are talking, she wants to be there. She says she tends to over-analyze, which makes her paranoid. She says the trick will be to keep those in balance. She told Jeff that she wants to play low-key at first, figure out who she can trust and fly under the radar if she doesn't feel like she's a target.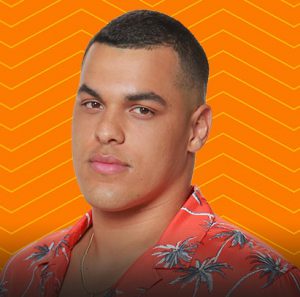 Josh Martinez
Age: 23
Occupation: Hair Care Sales
Resides in Homestead, Florida
His favorite past houseguest is Evel Dick Donato from BB8. He likes that he was an asshole when he needed to be, took no shit from anyone and defended his daughter even though they didn't get along. He thinks his game play will be similar. His strategy going into the house: lie, cheat, and manipulate. Specifically, he says, "Lie and deceive all these meatballs (aka losers) into doing what I want as I win comps and make them think we're best friends. Also, find that one Houseguest I can completely trust and make it all the way to Final 2." He's going to be feisty! He was EXTREMELY animated in his interview with Jeff, cursing repeatedly. He's going to be polarizing right off the bat. He's going to be a love him or hate him Houseguest, potentially #TeamFunFeeds, but he might be someone that is taken out right off the bat because he's loud and potentially combative. There is no loyalty in this guy. He says he needs to find someone to calm him down. No shit, based on his affinity for Evel Dick's gameplay.
Cody Nickson
Age: 32
Occupation: Construction Sales Representative
Resides in Plano, Texas
His favorite past houseguest is Evel Dick Donato from BB8 because he loved seeing someone play the game in a way that no one had ever seen before. This former Marine and current surfer has his strategy planned: "First, the overbearing houseguests will expose themselves, which should create a nice divide. The ones talking their game out loud, I would shoot for them first. The floaters go next. If you float, you're getting voted out. I want to face warriors and champions to the end, not some tagalong. Finally, [I'll try to] win every competition, which I can do, if it's individual." He says he will also use manipulation to get others to execute his moves. He won't willingly be a pawn. He will be part of every conversation possible, while asking questions to avoid inserting his opinion directly. He'll manipulate people to make them believe his opinion is their opinion. He told Jeff that he's not planning on a Showmance, but will look for a strong female competitor to be his partner.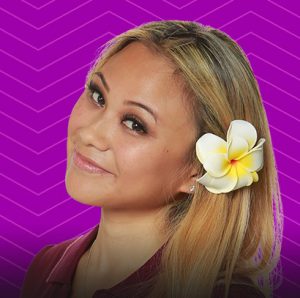 Alex Ow
Age: 28
Occupation: Eco Friendly Marketing Rep
Resides in Camarillo, California
Her favorite past houseguest is Nicole Franzel. Ugh. She also mentioned in her interview with Jeff that she's hoping that James Hueling shows up again this season so they could team up for #Asians4TheWin. Double Ugh. She plans on trying to seem like a non-threat in the beginning to fly under the radar so some of the stronger players take each other out. While she wants to be perceived as a weakling, she also wants to be strong enough that any alliance will want to keep her around. She says she can manipulate anyone. Her interview with Jeff was cringe-worthy, and I don't see her making jury. Every person in the chat room had 1 word for her: NOPE.
Jillian Parker
Age: 24
Occupation: Timeshare Sales Rep
Resides in Las Vegas, Nevada
Her favorite past houseguest is Daniele Donato from BB8 and BB13. Her strategy is to come in, play nice and innocent, and get in with the girls and the guys at the same time. She wants her main alliance with the guys, which she thinks is unexpected. Then, she'll give them info from the girls. She plans on flying under the radar and revealing herself as a big villain towards the end of the game making a few BIG moves. She's gonna get caught before she reveals those villainous ways. She did lose 50 lbs. since January after weight-loss surgery, which gave her the confidence to come on BB19. She sees herself as a social player, but enjoys rock climbing in her free time. She also has won more than $200K at casinos. Her hashtag could be #VillianJillian if she makes it far enough to show us that side of her.
Kevin Schlehuber
Age: 55
Occupation: Stay at Home Dad
Resides in Boston, Massachusetts
His favorite past houseguest is Derrick Levasseur from BB16 because he met him once and thinks he's a nice guy. He's from a family with 7 kids and is now the father of 7 kids. That might make him adaptable with this cast. As far as strategy, he thinks that being himself will do the job. I'm thinking recruit from his answers in his bio. Maybe BBUS saw how popular Karen Singbell, age 52 was on BBCAN5, but Karen is a BB Super Fan so I'm not so sure about Kevin, unless he's holding back on his bio. His kids are all big fans of the show and wanted their Dad to come on. One weird thing I took away from his interview with Jeff: his occupation is listed as Stay at Home Dad, but his kids are 17+ years old, and most live out of the house. Is it possible that he's lying about his occupation to the houseguests and America? Is he part of some twist?
Ramsess Soto
Age: 21
Occupation: Cosplay Artist
Resides in Grand Rapids, Michigan
"Super fan" for 2.5 years. His favorite past houseguest is "DAN FREAKING GHEESLING." His VERY SPECIFIC strategy: Social game will be the basis because people automatically like him upon meeting him. He will use young looks and fun personality as a shield for making strong strategic game moves as no one will expect him to be strategic. He wants a secret alliance with one person he absolutely trusts with each falling on opposite sides of the house. This magical person will have a good social game that will get them far, but not enough to get jury votes. They will keep each other updated on their sides of the house. On his side of the house, he wants the second-strongest physical player to be an ally to serve as a meat shield in front of him. He expects to win the final 4 HOH to guarantee a spot in Final 3. He expects whoever wins the final HOH to take him to Final 2. (I edited that from a much wordier version!!) Okay, he's skipping ahead 3 months of game play without having met any houseguests. He was super positive with great energy in his interview with Jeff and he should be a very likable houseguest.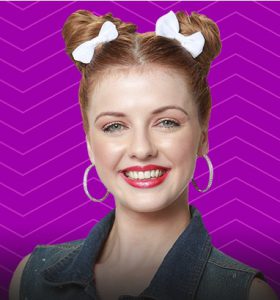 Raven Walton
Age: 23
Occupation: Dance Teacher
Resides in DeValls Bluff, Arkansas
Her favorite past houseguest is Franke Grande from BB16. Her strategy: people will underestimate her because she's so small, but says she's a very strong competitor. She will use southern charm to make friends. She wants to fly under the radar for a couple weeks and then let the "Sour Patch Kid" come out and attack! She has no problem back-stabbing to make it to the end. She says you must make big bold moves to impress the jury. She told Jeff that she wants to pull puppet strings from behind the scenes while being very observant. She believes that she'll be a physical and mental threat in competitions. She is open-minded to having a showmance. Raven has a stomach pace-maker because she has gastroparesis, and it's given her a second chance at life. She's VERY bubbly and excited, but those hair bows make her look 14. I hope that isn't her daily look.
We're really excited about our BIG BROTHER SPOILERS PAGE!  It's full of "Cheat Sheets" for you to stay on top of all the latest alliances and info!
IN CASE YOU MISSED IT:                                                                                                                                                    
Get Your #BB19 Feeds HERE
Become A Live Feed Updater HERE
Play Our Free TRASHDRAFT Game HERE
How To Watch From Canada HERE