-Listen the show right here, or download it from iTunes or Sticher from our PODCAST page-
YOU CAN ALSO SEE OUR OTHER AMAZING RACE SHOWS & CONTENT HERE.  AND IF YOU WANT TO SEE US DO THESE SHOWS LIVE EVERYDAY BECOME A FAN ON YOUNOW !

Hey Race Fans!  Jon and I are back to cover another season of The Amazing Race for you!  It's been 5 years since we have covered the show, but I finally think we are ready to give it another go!  So make sure you follow us on TWITTER and check our AMAZING RACE PAGE for all our previous seasons recaps, podcasts and mashups!
HERE IS THE KARAOKE SONG:  https://youtu.be/YUAmi7Q2F0Y
WAIT!  Before you go… please comment below and let us know what you think! 
AND DON'T FORGET… we are doing YouNow shows all season when the feeds go down so make sure you BECOME A FAN there!  We will of course be doing recap shows and interviews too!  Whenever something goes down on the feeds we will get on social media via YouNow or Twitter to discuss LIVE with you!  We will also have recap blogs after every episode and speaking of episodes we will also be live on YowNow live tweeting during them!   Still want more?  Then become a Patreon for EXCLUSIVE content, giveaways, access to reality stars and become a member of the private Patreon group!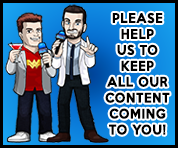 So in order to help support us in our coverage of Big Brother this season please consider: Getting the live feeds from us here or becoming a Patreon, making a pay pal donation.  Of course we get it, money can be tight… so if you'd like to help us for free then be sure to subscribe to our shows in YouTube, iTunes, YouNow, and thumbs up and give us a nice review (we want to win a podcast award this year). Also following us on your favorite social media site (by clicking the icons in the side bar) and then sharing our content there is also a great way to help as well! We can't thank you enough for enjoying our shows these last 8 years, hopefully with your support we can continue to do them for the rest of the year.  You could also see what specific help we need by checking out our HELP US page HERE!  We can't thank you enough for all your support!  We love you all!  
Now while twitter is a great way to get your 140 character live feed updates sometimes you just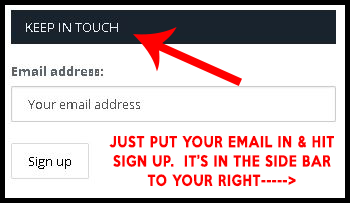 need more details!  Which is why we suggest you also join our news letter!  This way you can get info like the exact cameras and flashback times for the updates we are giving you, plus interact with other fans!  You can also get special prizes and all the latest info by subscribing to our monthly newsletter (WE WON'T SPAM YOU).   Thank you for all the support!