Here's the deal. Michelle won the Power of Veto. Michelle wants Bridgette out. Frank wanted Michelle to use the
veto and get James to put up Da'Vonne. Well, this plan wasn't falling into line because James didn't want to put up Da'Vonne and the flaw to Frank's plan was that the incentive for Michelle to use the veto would be to ensure that Bridgette went home. Well, since Monday was approaching, meaning the Veto Ceremony was soon approaching, Frank started discussing a house meeting so that he can make that final pitch to get Da'Vonne on the block this week.
Around 3:11am BBT, all of the houseguests gather together in the HOH room because James jokingly said "House Meeting!!". Da'Vonne kicks it off by saying "Wasn't there supposed to be a house meeting?" Frank confirmed
it and so Paul proceeded to think it was his queue to lead the house meeting and get it rolling. Frank said "I want the Power of Veto used and I want Day put up in my spot". Day says "The veto is not going to be used." Michelle says her one addition to the meeting and says "Who wants Day gone? Raise your hand." The rest of the meeting was basically Frank and Day going back forth about Frank doing what he has to do to save his self in the game. Day's main line from the meeting was "I respect what you're doing." The rest of the houseguests were quiet and just observing. It was a mix of tension, awkwardness, uneasiness, and hope lost (on Frank's end).
Out of nowhere, Derek's little protege, Paulie speaks up in anger. "Stop making yourself look like an idiot" which
Frank as like "How am I making myself look like an idiot??" He drops F bombs and any other curse word he could fix his mouth to say to tell Frank that he didn't have the numbers to stay and basically, that he's going home. Frank thanks Paulie and Day for having backbones unlike the rest of the house. Then, Paulie drops the mic and exits the room and thus, the house meeting ends.
Da'Vonne and Frank later made amends while Frank exposed Nicole and Corey's game to Da'Vonne regarding those two working with Frank. We will see if Da'Vonne uses this information to her advantage. What did y'all think about this house meeting? Who came out of this looking better or worse than before? It wasn't the most epic meeting that could have happened but hey, it was semi-entertaining but yet, unproductive. Michelle did NOT use the Power of Veto so Frank or Bridgette will be going home on Thursday…unless the secret room changes that!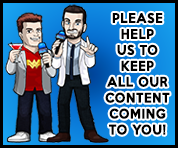 So in order to help support us in our coverage of Big Brother this season please consider: Getting the live feeds from us here or becoming a Patreon, making a pay pal donation, or starting your online shopping by clicking the ads in the side bar to the right like with Amazon. Those are all great ways to financially help us as well. Of course we get it, money can be tight… so if you'd like to help us for free then be sure to subscribe to our shows in YouTube, iTunes, YouNow, and thumbs up and give us a nice review (we want to win a podcast award this year). Also following us on your favorite social media site (by clicking the icons in the side bar) and then sharing our content there is also a great way to help as well! We can't thank you enough for enjoying our shows these last 4 years, hopefully with your support we can continue to do them for the rest of the year.  We can't thank you enough for all your support!  We love you all!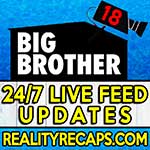 We also have a BRAND NEW TWITTER ACCOUNT which we will be using solely for our Live Feed updates.  It's a great way for you to find out what is going down as it happens 24/7 on the live feeds!  We wanted to keep it separate from our MAIN TWITTER ACCOUNT which covers all our shows because we love you and don't want to fill up your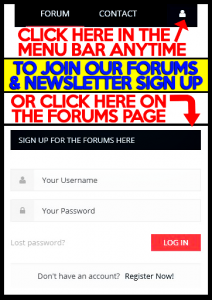 timelines!  Plus we will be posting news, gossip and spoilers there about BB18 exclusively too and we don't like to spoil on our main twitter account.  Now while twitter is a great way to get your 140 character live feed updates sometimes you just need more details!  Which is why we suggest you also join our forums!  This way you can get info like the exact cameras and flashback times for the updates we are giving you, plus interact with other fans!  You can also get special prizes and all the latest info by subscribing to our monthly newsletter (WE WON'T SPAM YOU) when you sign up for our forums.  Its easy and free (just two simple steps) by clicking the little man all the way on the right of the menu bar (or in the sidebar on our forums page).  Just make sure you click to subscribe to newsletter when signing up for the forums!  Of course can do all of this for you because of your generous support.